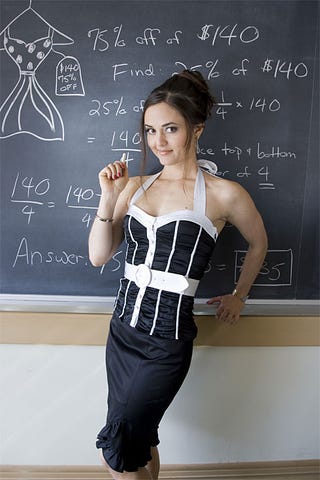 Drew Magary's Balls Deep column runs every Thursday afternoon. Drew's new book, "Men With Balls," featuring 100% new material, is available for pre-order here. You can email Drew here. Read him during the week at KSK.
I'm married with a kid. If you happen to be in a similar predicament, you know that being married with kids acts as a giant Dyson vacuum cleaner on your free time. You have to go to work. You have to commute. You have to run errands. You have to get gas. You have to do chores. You have to pay taxes. You have to do paperwork. You have to do housework. You have to do yardwork. You have to do someotherkindofwork. You have to dress the kid, change the kid, feed the kid, keep the kid occupied, take the kid out, and generally make sure the kid doesn't go hurtling down the staircase. You have to find three free seconds to go quietly masturbate in the upstairs bathroom.
And at the end of the day, when you've finally managed to do all your goddamn shit, just as you're ready to breathe a sigh of relief and begin the cathartic movement of lowering your ass onto the couch, it is AUTOMATIC that your wife will say to you:
"Wait, before you sit down, can you change the laundry?"
God. Fucking. Dammit.
That's a fucking whole lot of responsibilities. I've mentioned this before: as you grow older, you end up not having as much time for sports as you used to. If you're married, or even if you have a girlfriend, your life becomes a timeshare. Everyone gets to rent your sorry ass out for a few hours. Sometimes, watching the game gets sacrificed. It happens to the best of us. All men are forced to grow up at some point, and all men resent having to do so.