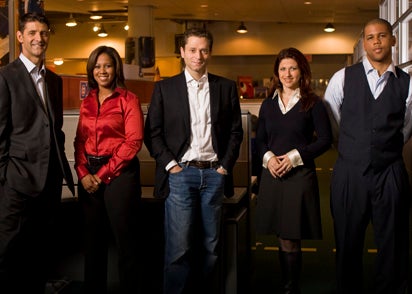 Suffering from an Olympic letdown? Not willing to watch the Democratic Convention? Well, ESPN would like to take you inside the world of athlete sperm on E:60. Yep, tonight at 7 eastern, it's Sperm U.
E:60 correspondent Tom Farrey exclusively reports the story about the ultimate effort to buy athletic advantage – the purchase of sperm from anonymous donors who are college athletes. He visits the world's largest sperm bank, California Cryobank in Los Angeles, where the seed of Division I football, basketball and baseball players sells fast. Farrey also speaks with families who purchased the sperm of a former tight end, and he addresses the question: How do expectations change when parents know their child is born with the DNA of an elite athlete?
Suspense killer: The white wide receiver sperm is impossible to keep in stock.
Extreme Measures by Parents to Give Kids Athletic Advantage
[ESPN]