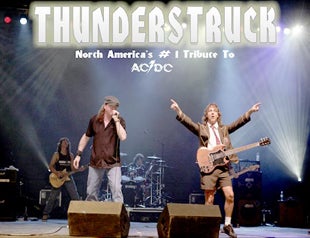 The new nickname for the Oklahoma City NBA franchise will be officially announced simultaneously on its website and at a downtown event on Sept. 3, the team announced on Wednesday. I guess it's all supposed to be a big secret, but — forgive the pun — hasn't KOCO-TV in Oklahoma City already stolen their thunder by reporting in July that the name will indeed be Thunder? My suggestion, the Oklahoma City Bricks — for the city's Bricktown District — was somehow rejected. Clay Bennett's ownership group, which moved the franchise from Seattle, has applied for trademarks for six names: Thunder, Energy, Wind, Marshalls, Barons and Bison.
Calls to team officials were unreturned Friday afternoon and evening. However, KOCO.com confirmed that the registrar for all of the NBA's Internet domain names reserved okcthunderbasketball.com and okcthunderbasketball.net on July 10.
Local fans of course are thrilled with the new name:
In an online survey
, 36 percent hated it, while 18 percent approved. As for the bulky okcthunderbasketball.com domain name, it seems that thunder.com is unavailable, having been taken by a Silicon Valley communications group. And they
seem unwilling to part with it
. There had been reports in July — apparently bogus —
that the name would be Barons
. Anyway, they'll always be NOOCH to me.
Source Tells KOCO OKC NBA Team To Be Named Thunder
[KOCO-TV]
Oklahoma City's NBA Team To Unveil Name Sept. 3
[USA Today]