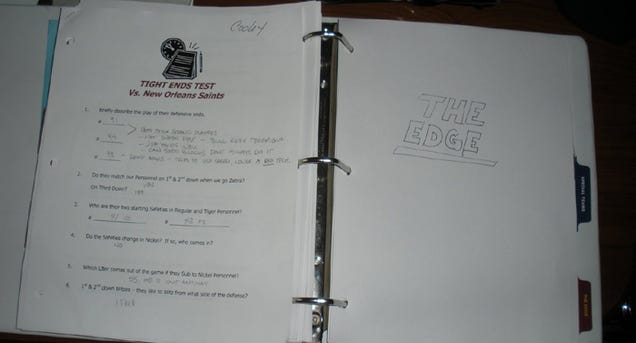 Chris Cooley, a friend of the bloggers as well as an
accomplished blogger
in his own right, had a nice day on the field today, but I don't think that's what people are going to remember come tomorrow. Earlier today Chris posted on his official blog about a fun section of the playbook that Jim Zorn asks his players to decorate for themselves (he's like a bohemian football coach!) as well as a position test he took to prepare for today's opponents. What he may or may not have realized is that he was also posting a picture of his dick for the world to see. The uncropped image is after the jump in all its
not safe for work
glory.
Update after the jump.
I honestly have no idea whether or not he might have done this on purpose, but considering his quirky personality and prankster ways it wouldn't be entirely unsurprising.
I guess we'll know for sure if he's quick to yank it...uh...so yeah, please continue sending us your tips...uhhh....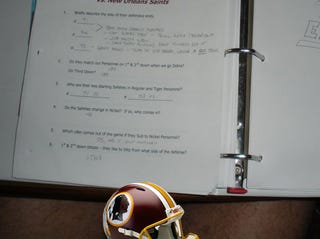 UPDATE
: Yeah, so apparently that was just one unfortunate accident, one of the many hazards of nude blogging. The Cooley's have responded by removing the post from their blog, and according to text message from Chris's brother Tanner to our own
Balls
AJ, he wasn't happy to see his brother's cock meandering its way around the internet. But hey, nobody wants to see their brother's cock anywhere. Seeing as how the photograph was in fact an accident, and not Chris Cooley's homage to Charles Hayley, we've replaced it with the above photoshopped image courtesy of our friends at
Playing the Field
. For now, at least. Stay tuned tomorrow for updates as this story of accidental nudity develops. Perhaps in the end we'll learn that they were in fact the balls of one
Tobias Fünke
.