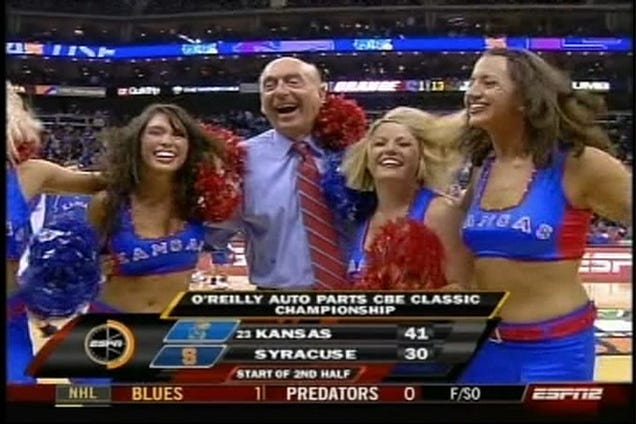 Got an image you'd like to see in here first thing in the morning? Send it to tips@deadspin.com. Subject: Morning crap.
The reader who sent this in asked the question that I think we were all wrestling with as we tried to fall asleep last night: Was Dick Vitale trying to cop a feel from a Kansas cheerleader? My conclusion after much tossing and turning and several cups of coffee: Absolutely not. He was just holding on tightly so that he didn't fall down in the kick line. He's very old. But you can judge for yourself, below.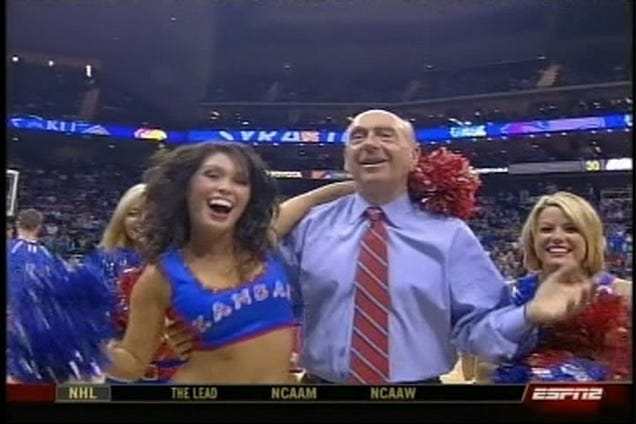 Big thanks
to Insomniac's Lounge
.