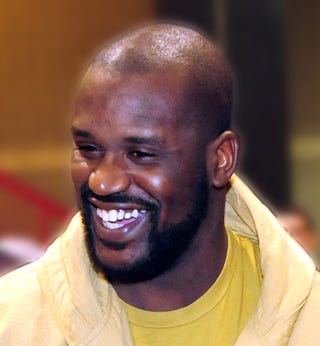 Shaq's Twittering accomplishments are more noteworthy than anything he or the Phoenix Suns have done so far this year. But with his latest Twitter stunt, The Big Aristo-Diesel is just asking for trouble.
The most recent "Random Act of Shaqness" on The Real Shaq, as of two hours ago was this:
I'm at the fashion sq mall, any1 touches me gets 2 tickets, tag me and say yur twit u hv 20 min
So do you say "I'm twit" or how does this work exactly? But remember this isn't the first ( nor the last, probably) time Shaq's used his Twitter to initiate real human contact with his fellow self-involved short sentence writers in America. There were these fellas at the diner just last week.