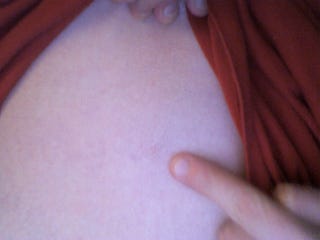 We get a massive amount of tips in our inbox each week. Some are pretty interesting, but don't get published for one reason or another. (NSFW)
It's usually because they're just so absurd or really lack even the most tenuous of news angles to give them the go-ahead. Other times it's because they're just absolute horseshit. But every Friday until we get sick of running them, we'll present to you some of these not-so-shiny gems. All items should be treated as [Sic'd]. Enjoy...
Deadspin Regrets Running The Unsubstantiated Rumor And Is Hopeful The Family-Oriented Sponsors Flock To Jackson/Rice:
The rumor that you have printed about Sidney Rice and Tarvaris Jackson allegedly getting involved with some underage women at a local St. Paul high school is untrue. Both of these players have come to me to see what we can do to get this changed.
The Minnesota Vikings and the NFL are very concerned about player conduct issues and our reputation in the communities that we serve. Even the hint of scandal can be very harmful to a player and also could affect the endorsements that he may/may not receive from "family-oriented" sponsors.
To this purpose, I am asking for your help. Is there someway that we can get that removed from your pages? It was posted last year anyway but it still pops up if someone does a google search on your website for their names. Any help from you would be greatly appreciated.
Kim Klawiter
(TOP PHOTO: Drew Magary's Third Nipple. Yes, the one from that bet. Hey, he's a Vikings fan. He also does not sleep with underage girls and is searching for family-oriented sponsorship.)