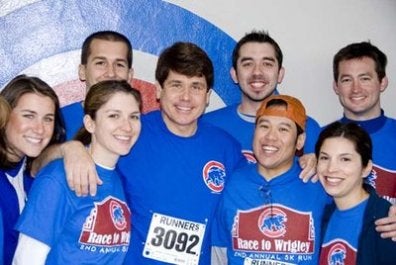 Did former Illinois governor Rod Blagojevich really once give Lou Piniella lineup advice? And more importantly, why didn't Piniella take it?
Here's a copy of a note written by Blogojevich to Piniella on May 31 2007, when the Cubs were off to a dazzling 22-29 start, and in the midst of a six-game losing streak. The P.S. reads: "Have you thought about hitting Soriano third, Lee fourth and Ramirez fifth?"
"I remember getting a letter, and I remember getting some suggestions on the lineup," Piniella told the Chicago Tribune. "I don't remember [Blagojevich wanting] Soriano hitting third and so forth.

"Obviously we didn't heed his advice."
Hmm. I wonder, was that before or after this?