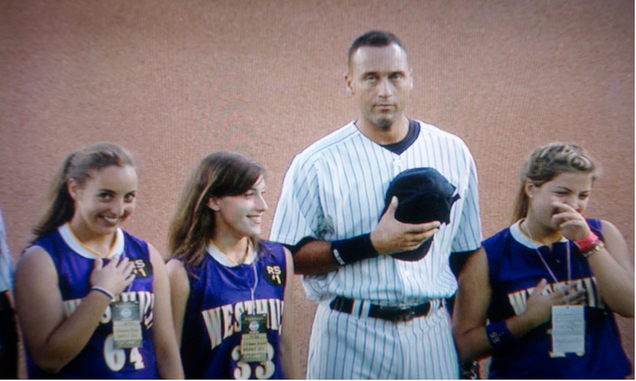 S
Got an image you'd like to see in here first thing in the morning? Send it to tips@deadspin.com. Subject: Morning crap
The long rain delay at last night's Yankees game left enough time for the YES network to show the pre-game national anthem, where one lucky local softball team stood with rapt attention next to some of their heroes. Melky Cabrera appears to be more annoyed by the whole spectacle than Jeter does.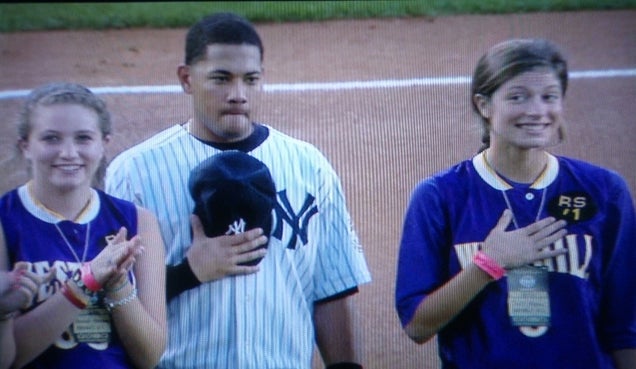 S
And this girl just can't stop smiling. The one on the right.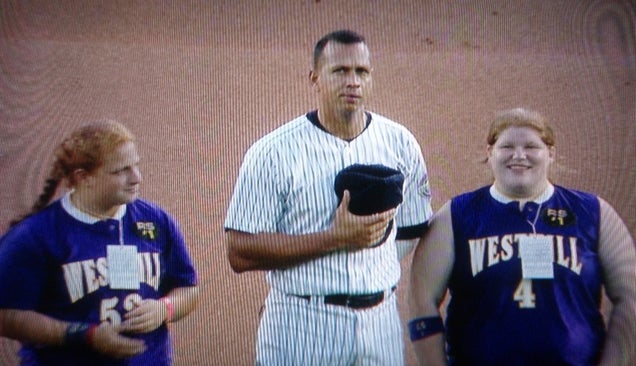 S
H/T: Fackyouk
*****
Good morning. It's Wednesday. Flick it.