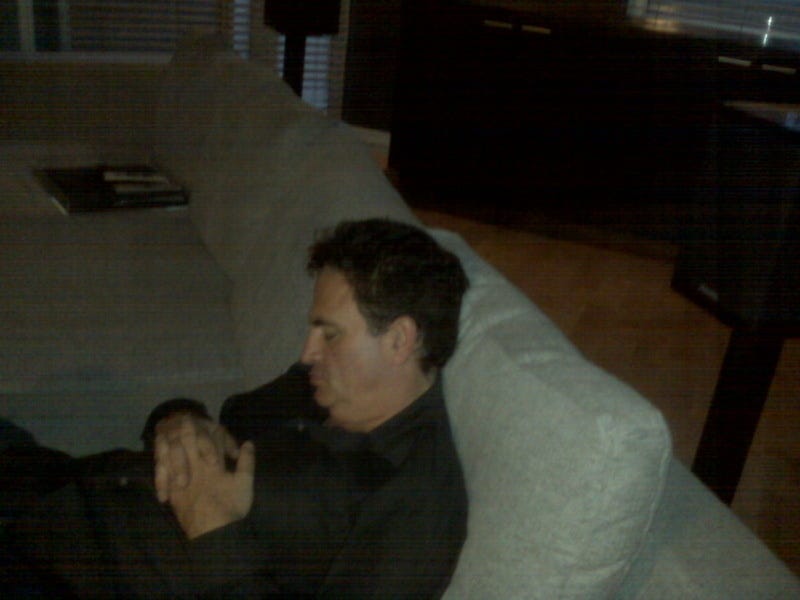 We get a massive amount of tips in our inbox each week. Some are pretty interesting, but don't get published for one reason or another.
It's usually because they're just so absurd or really lack even the most tenuous of news angles to give them the go-ahead. Other times it's because they're just absolute horseshit. But every Friday until we get sick of running them, we'll present to you some of these not-so-shiny gems. All items should be treated as [Sic'd]. Enjoy...
Good Thing He Didn't Wake Up, Or He Would Have Gone After You
Hello, I have two clear pictures of Jay Mariotti passed out on my friends couch during his after party at approximately 7 am last Saturday/Sunday morning(ed. Note. This is from September). Please let me know ASAP if your interested in obtaining these photos.
This Says A Lot About New York City's Public School System
My name is kareem rivers and I plain on goin to your college for many
reason to be a coach and be a basketball player iam very good in
basketball I my school I use to go to is franklin k lane high school
iama point guard and my coach names is peter banta contact him if u
interesting in a nother basketball player
—shawnprettyboy16
It's Just Not The Same
Subject: "Baby Mangiano"
Zombie Dirk
Sent from my iPhone
Sir, You Are An Idiot
I've been reading deadspin every morning since Berman was chasing leather. I've defended countless posts on your site as relevant to sports or that sports stars should be held to a higher standard. But I cannot even begin to understand how you could possibly think posting about someone's Mom committing suicide has any relevance to anyone other than the family and friends that surely have had to deal with one of the most painful experiences of their lives. There is nothing to be gained here but a few page visits and that is pathetic. I am ashamed of everyone I've been sending to your site for the past decade and I will never return until this post is rescinded.