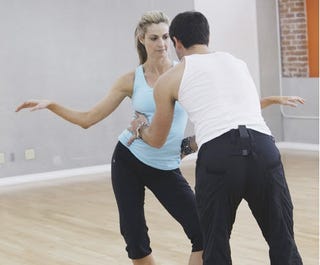 TMZ revealed the Sideline Princess is suffering from another round of internet torment, this time from a creepy Dan Patrick Show emailer, who wrote that he wanted Andrews "murdered" and sexual, violent things.
According to Andrews' media-friendly lawyer, Marshall Grossman, Andrews and her legal team were first made aware of the threatening emails on April 1st. Grossman said in an email to us that he's unaware who leaked the threats to TMZ but he's not the one who made them public and there are no plans to do so in the future. "Through sources unknown to us the media reported on the threats the following day. We have no knowledge of the status of the FBI investigation. We obviously hope he is brought to justice without delay, " Grossman said. According to TMZ, the emailer first contacted the DP Show back in September.
Reps from Dan Patrick's radio show haven't officially gotten back to us yet, but right now, their production staff is keeping quiet about how they fit into this latest Andrews melodrama. Sports By Brooks found out through a DirecTV source that the emails from September were not threatening.
Andrews has a good relationship with Patrick and his show and it seems odd that if they were seriously concerned with their friend's safety, they would have reacted sooner. The person emailing in was probably perceived as more of a nuisance than a suicide vest-clad psychopath.