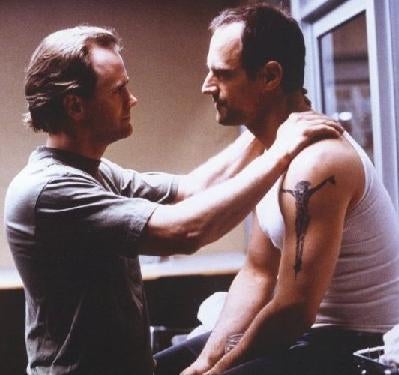 Time for your Tuesday edition of the Deadspin Funbag. Find more of Drew's stuff at KSK or on Twitter. Today, we're covering abortion burgers, ATM receipts, amputation, Kobe, colanders, and more.
I was told by friend this weekend that it's a long-held bit of conventional wisdom that Asian women have, on average, warmer genitals than other women. I did not know this was a supposedly universal stereotype for dragon ladies, nor did anyone else in my company. We all knew the usual stereotypes about Asian women: They can't drive, they will sucky sucky for ten dollar, they use Pearl Cream, they are always secretly plotting to kill you and take your money, etc. But warm vaginas? Eh, I don't buy it.
Anyway, in response to my friend's outlandish statement, I have decreed that it should now be a commonly held stereotype that all Jewish men have cold penises. LOOK AT THIS JEW PENIS! IT'S AS FRIGID AS A STICK OF FLAVOR-ICE, DAMMIT! And all sexually aggressive quarterbacks have gray penises. That's a lock.