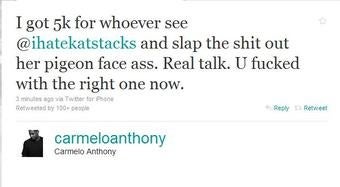 Carmelo Anthony and his Twitter page are back! And after an eight-hour gaps in posts, he writes ...
Im back on! My account was hacked. Thanks twitter for getting me str8. Jst finished my first movie in China now im headed back to the States
34 minutes ago via web
So, was the whole Kat Stacks "pigeon face ass" snit a sham?!