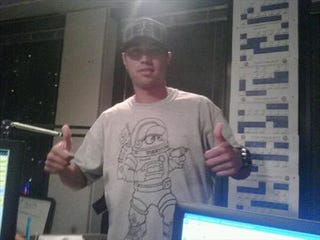 Every morning, the fine folks at Sports Radio Interviews sift through the a.m. drive-time chatter to bring you the best interviews with coaches, players, and personalities across the sports landscape. Today: Oney stands behind his Bobby Jenks offensive.
Oney Guillen joined WSCR in Chicago with Bernstein and Rozner to discuss his Twitter attack on Jenks, why he brought the personal issues into the mix, if he feels he hurt his father's relationship with his players, why he and Ozzie no longer discuss the White Sox, why he even bothered to make his comments and to basically defend an ill-conceived argument.
On why he used Twitter to unload on Bobby Jenks:
"Somebody else, one of my cousins that was online, just made it aware to me that I guess Bobby had said a couple things about the Sox … and I saw that he took a couple personal attacks at the manager and the team, for that matter. … Players have done that before … but I just thought that was very disrespectful and very unloyal of him to do that to a team that really, really, really stood behind this guy, more than any of you guys will know."