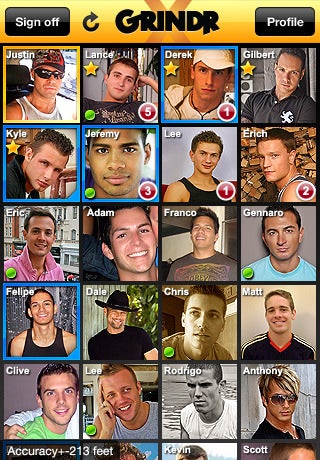 A couple of days ago, the gay cruising app Grindr crashed in London around the same time Olympians arrived. This is an entirely plausible cause-and-effect that admits no other explanation strictly on account of its sheer gay awesomeness.
Well, the Atlantic went ahead and got a comment from Grindr, anyway, and now Grindr is pooh-poohing that totally believable theory:
While we'd love to believe that the best-built men in the world all dressed up in Lycra and congregating in one place can generate a huge increase in Grindr traffic, we can say with confidence that the arrival of the Olympic teams had little or no effect on our server. The truth is that there are many factors that cause a technological service disruption.
Eh, I'm not ready to kill the myth. Not buying it. Nope, especially not after this.