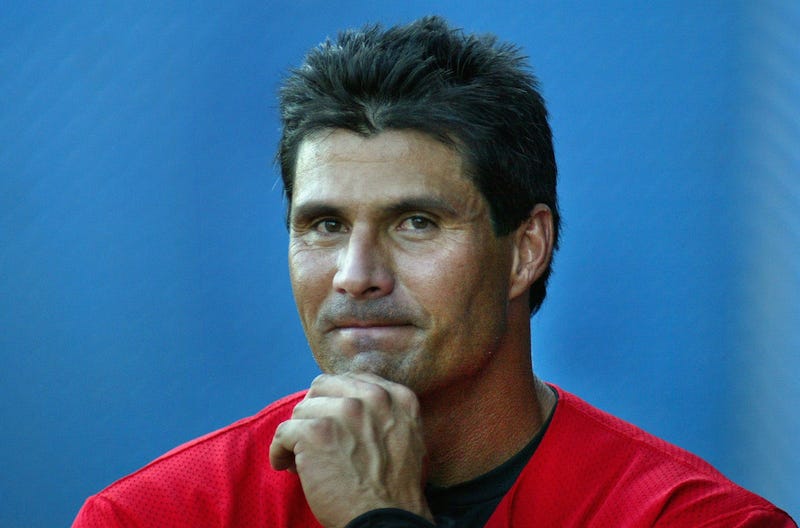 Not in the idiomatic sense; some guy actually took the team's shirts away. The Worcester Tornadoes played a game wearing jerseys that said "The Grays" because the team's been passing off some bad checks. The uniforms were last used in 2007 by a Can-Am league traveling team.
Several area businesses that support the Tornadoes have sued the team to recover owed money and in the meantime, as some kind of dual-meaning collateral, the team's jerseys have been confiscated by an attorney representing the businesses. The sad part is, Worcester saw this coming.
According to league commissioner Miles Wolff, the uniforms were delivered to the team last week while it was playing games in New Jersey, expecting its Tornadoes jerseys would be taken when it arrived back in Worcester on Wednesday.
Jose Canseco has also been victimized by the Worcester regime—allegedly. Worcester was a stop in his Please Someone, Anyone, Let Me Play Baseball tour that ended around the time Jose had some nagging injuries and the team "want[ed] him to heal." In a suit claiming damages of $360,000, Canseco alleges checks worth approximately $7,000 were from accounts with insufficient funds.