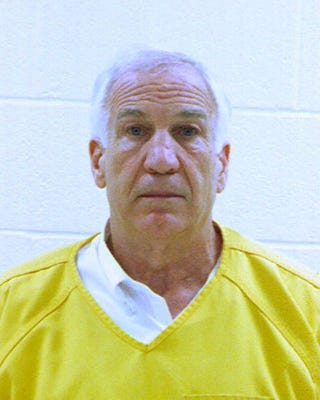 Centre County (Pa.) made the transcripts of Jerry Sandusky's trial testimony available to the public last week. The documents total more than 2,500 pages, and included in them are some of the on-the-record conversations involving the trial judge and attorneys for both sides that took place in the judge's chambers. In one of those exchanges, which was first reported by the Centre Daily Times, Judge John Cleland alludes to an ongoing investigation into Sandusky's charity, The Second Mile:
Cleland: ... I think it is general knowledge that Second Mile and its various fund raisings have been the object of some investigations by some agencies.

I don't know if it's the grand jury, FBI, U.S. Attorney, or somewhat but there are currently ongoing investigations.

(Prosecutor Frank) Fina: I think that's very fair to say, Your Honor.
In a five-part series on The Second Mile published last month, Sara Ganim wrote about the multi-front investigations into the charity. And as even the Freeh report revealed, the Pennsylvania Department of Public Welfare appears to have botched things as far back as 1998, when Sandusky was first investigated (though not charged with a crime) for touching a boy in a shower. But more on that later.