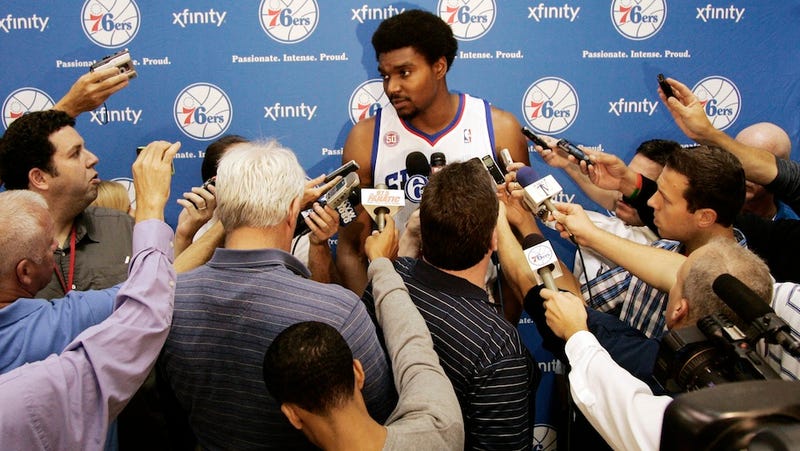 Nominal 76er Andrew Bynum basically confirmed what Philly fans had feared, and what most everyone else had expected: he will likely sit out the rest of the season, after running into yet another setback with his knees. Bynum spoke up this afternoon, about 10 days after saying he was "100 percent" sure he'd play this year. That tune has changed.
Bynum says he has pain and swelling in one knee, one week after taking part in a five-on-five scrimmage. He hasn't picked up a basketball since. It is a downright noble injury compared to the one he suffered while bowling. Bynum had this exchange with reporters:
"It's getting late. I don't know."

When asked about the notion that he doesn't want to play through pain, Bynum didn't disagree.

"That's true, I don't want to play in pain," the Sixers center said.

Bynum then reiterated the fact that he doesn't care about the public perception of that:

"I'm 25. It's my life."
Surgery is an option.
This comes as no surprise to the generally beleaguered Doug Collins, who has said multiple times that he has to coach like he'll never get Bynum back. Even when Bynum did practice last week, Collins said "he looked like a guy who hadn't played in nine months."