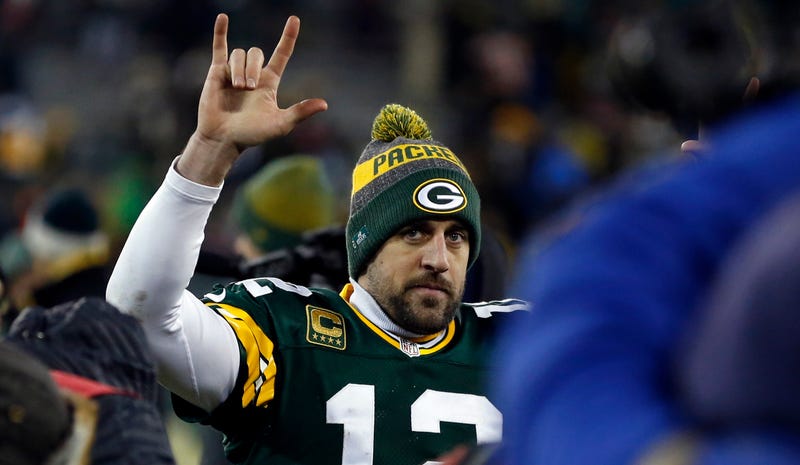 For most of a half, the Giants looked they were cruising.

But there's no such thing as smooth sailing when you're facing Aaron Rodgers, who needed a while to get his sea legs. And once he did, the Giants found themselves swamped, their season run aground.
For a Giants defense that was without Jason Pierre-Paul and, for all but two snaps, without Dominique Rodgers-Cromartie, it was all hands on deck. They gave Rodgers real trouble, getting pressure against his excellent pass protection, unmooring him and forcing him into making throws into coverage. Through one quarter, Rodgers had lost more yards on sacks than he had gained in the air, and the Packers' hopes were listing noticeably.
But the Packers were able to stay afloat thanks to a Giants offense that was itself trapped in the doldrums. New York controlled possession and moved the chains, but a few early drops forced them to settle for two field goals. The Giants' celebrated air assault proved more grapeshot than broadside.
The Packers' offense, for its part, still looked dead in the water for 27 minutes, nearly one bell. But Aaron Rodgers knows the ropes, appearing in his 14th career playoff game, and he was able to right the ship at the end of the first half and belay the Giants' momentum. Rodgers's O-line gave him eight full seconds on deck, and, even-keeled as always, a dancing Rodgers escaped and sighted an open Davante Adams for Green Bay's first points.
Then, with the Giants perhaps already thinking about halftime and failing to batten down the back of the end zone, Rodgers found Randall Cobb for the Hail Mary.
It was still just a one-score game at the half—a win still in the offing for New York—but things came about quickly. Whether it was the Giants' secondary finally giving him just too much leeway, or that they were simply pooped after Rodgers's endless scrambling, the game tacked and the Packers' offense started to run before the wind. As slow as he was to get underway—4-for-11 for 32 yards to start the game—Rodgers finished the day 25-for-40 for 362 yards and four touchdowns. The Giants remained becalmed throughout.
Some observers are going to keelhaul Odell Beckham and the rest of the Giants receivers for their activities on shore leave last week, and Ben McAdoo said afterward he didn't like the cut of their jib.