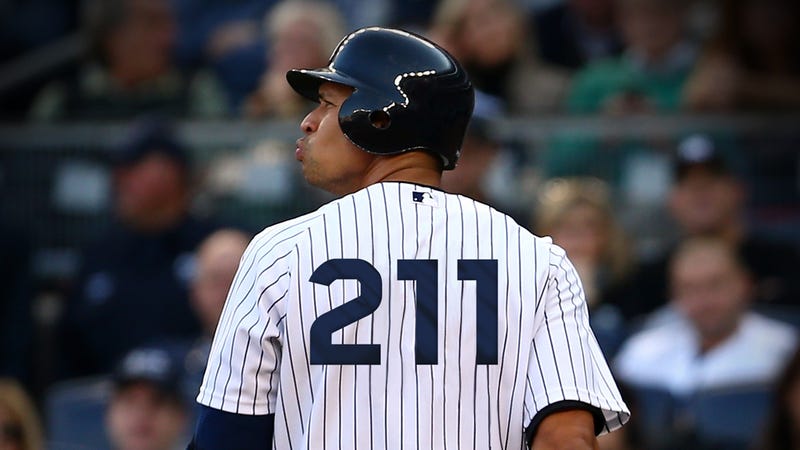 Major League Baseball announced it will suspend Alex Rodriguez for the remainder of this season and all of 2014 for his role in the Biogenesis scandal. It becomes effective Thursday. That's 211 games, by far the longest PED suspension ever handed out by baseball. He will appeal, and is expected to be in the Yankees' lineup tonight.
From MLB's statement, the unprecedented punishment is
based on his use and possession of numerous forms of prohibited performance-enhancing substances, including Testosterone and human Growth Hormone, over the course of multiple years...for attempting to cover-up his violations of the Program by engaging in a course of conduct intended to obstruct and frustrate the Office of the Commissioner's investigation.
Of the dozen players under investigation, Rodriguez is the only one who did not strike a deal with MLB. Negotiations apparently went down to the wire, but Rodriguez is unwilling to admit wrongdoing in exchange for a shorter suspension (the lifetime ban talk was apparently just posturing), and will appeal his case. He can play while appealing, and will make his season debut for the Yankees in Chicago tonight.