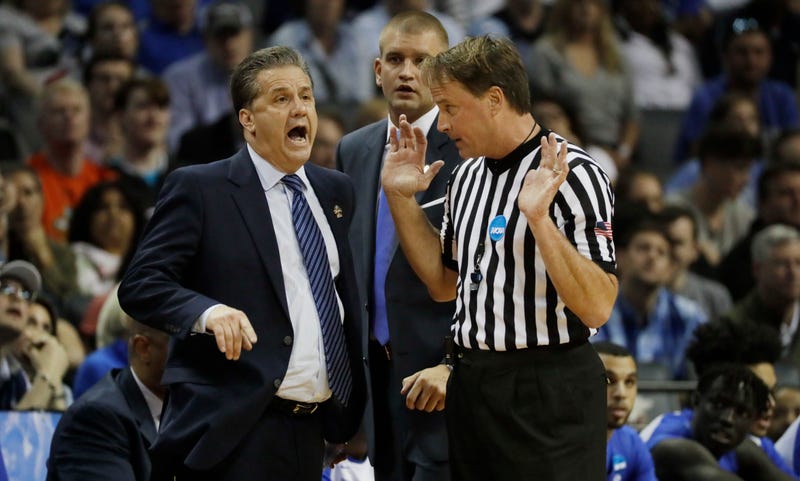 As sports fans have come to find out over the years, many officials that work the NCAA regular season and postseason tournaments, like their NBA and NFL counterparts, are not solely referees. Outside of their duties on the court, the vast majority rely careers in other fields to make a living. Unless they're fan favorites like Ed Hochuli, you rarely hear about their lives away from the court—for instance, until today, most fans likely did not know that NCAA men's basketball referee John Higgins runs a roof installation business. We know this now because petty Kentucky fans have made Higgins's company the target of an online harassment crusade over the past 24 hours, all over some close whistles he did or didn't blow in the Elite Eight.

Higgins called the UNC-Kentucky game this past Sunday, which the Tar Heels won 75-73. After an uneven first half in which foul trouble and shooting issues kept both teams from establishing any real rhythm, the two bluebloods started rolling in the final 20 minutes, producing the best final minute of the tournament (sorry, Florida). The game ended with Luke Maye's last-second jumper to push UNC through to the Final Four.
After the game, Wildcat fans wept. After that, they took to the internet, pissed off that their beloved team could somehow fall in the Elite Eight.