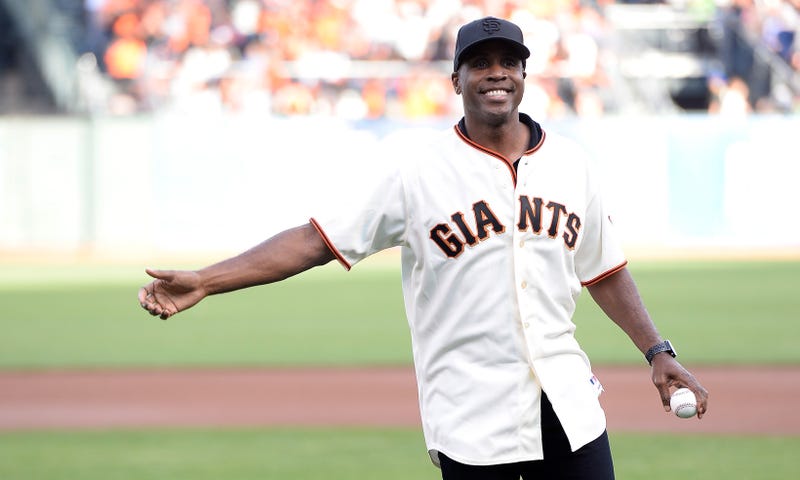 Dec. 31 is the deadline for BBWAA members to submit their Hall of Fame ballots, and nearly one third of them have already made their ballots public. And here's a hell of a thing: Probably not this year, but Barry Bonds and Roger Clemens will make the Hall of Fame within a couple of years.

I'm looking at the indispensable BBHOF Tracker, maintained by Ryan Thibodaux, and 135 writers have revealed their ballots—that's 31 percent of the total number of voters. Here's where the top contenders stand now:
Jeff Bagwell 93.3%

Tim Raines 90.4%

Ivan Rodriguez 85.2%

Vladimir Guerrero 77.0%

Barry Bonds 71.1%

Roger Clemens 71.1%

Trevor Hoffman 71.1%

Edgar Martinez 68.9%

Mike Mussina 63.0%

Curt Schilling 53.3%

With the obvious and important caveats that less than a third of ballots are being polled, and that the type of writer who chooses to make their ballot public tends to favor certain players more than the electorate at large, a few things jump out:
• Bagwell (seventh year on the ballot) and Raines (10th and final year) are near-certain locks to make Cooperstown. First-timers Pudge Rodriguez and Vlad Guerrero, too, are in above the 75 percent cutoff in this sample, but we don't really know much how their polling here will differ from the BBWAA as a whole. We've seen Bagwell and Raines pick up votes each year, and their cushions are large enough to overcome any discrepancies between polling and voting.
• Curt Schilling's candidacy definitely appears to have been hurt by his transformation into your Facebook uncle. Despite his obvious accomplishments, he's polling right about exactly where he finished in the final voting last year—and we'd expect his final tally this year to come in even lower than his polling, just as it did in 2016. Baseball writers hold grudges.