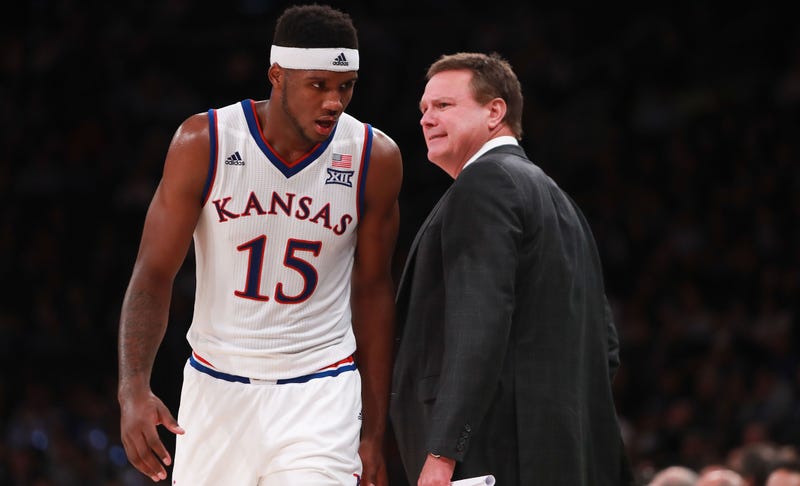 Ahead of its biggest nonconference game of the season, Kansas forward Carlton Bragg Jr. has been suspended for a "violation of team rules," the Jayhawks announced Thursday night. Per the Kansas City Star, Kansas head coach Bill Self said in a statement that the suspension was unrelated to the current rape investigation stemming from an incident that allegedly took place in December at the men's basketball team dorm.
"Carlton is suspended for a violation of team rules," Self said. "This violation is not connected to the alleged incident in McCarthy Hall on December 17th."
Bragg was previously benched for a December 10 contest against Nebraska after being arrested on a charge of misdemeanor battery. He was later released—and the charges were dropped—after surveillance video obtained by police showed per reports, his girlfriend, Saleeha Soofi, shoving and slapping him in the chest before he retaliated and pushed her. Soofi is now being prosecuted on battery charges, and pleaded not guilty in court this past Wednesday.