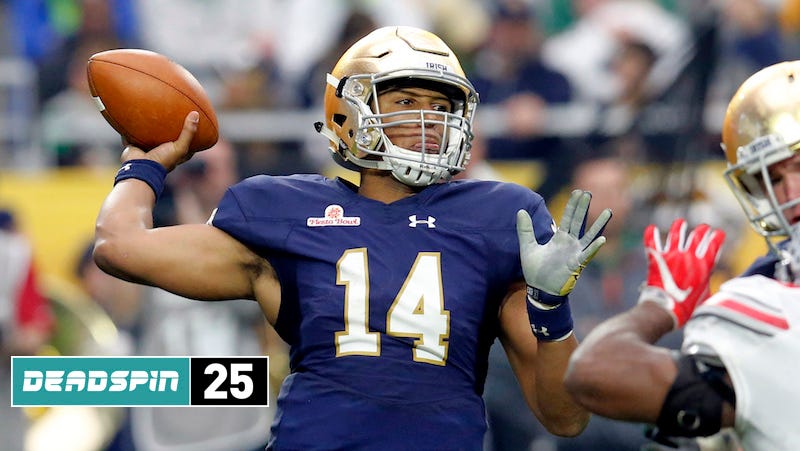 Welcome to the Deadspin 25, a college football poll that strives to be more democratic and less useless than every other preseason poll. Leading up to the college football season kickoff, we will give you previews of the 25 teams that you, the readers, voted to be most worthy of writing about. Now, No. 17 Notre Dame.

As somebody steeped in the knowledge of pompous private university dipshits, let me be the first to say that when it comes to the worst traits of the privileged student body rubbing off on the football team, Notre Dame is as bad as it gets, which, considering Stanford exists, really is saying something.
Exhibit A, via Fox Sports and possible starting quarterback DeShone Kizer.
"When you make the decision to play football for Notre Dame, you're playing for national championships," he said last week. "You're not playing for conference titles, you're not playing for bowl gifts, you're playing for the opportunity to hang another banner in that historic tunnel that sits in the middle of God's country.

"Anything less than that is not a good season to us."
Hey. Hey man. You're a football player, not a Crusader. Chill the hell out.