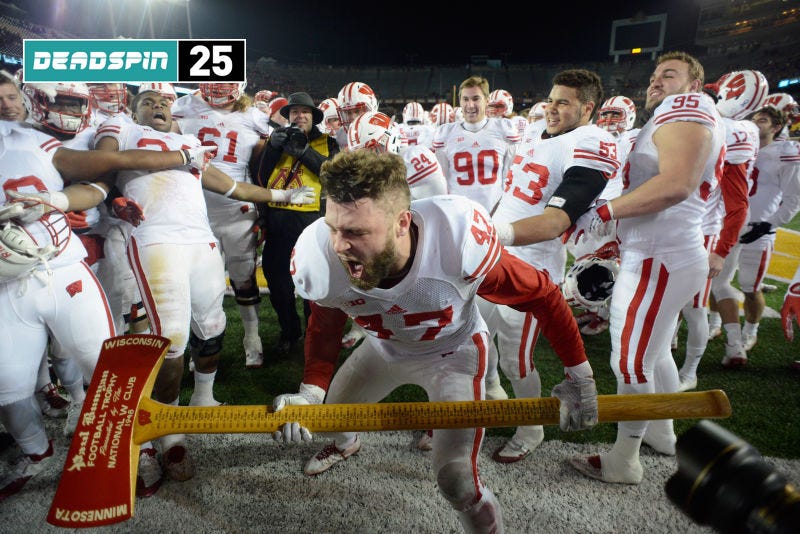 Welcome to the Deadspin 25, a college football poll that strives to be more democratic and less useless than every other preseason poll. Leading up to the college football season kickoff, we will give you previews of the 25 teams that you, the readers, voted to be most worthy of writing about. Now, No. 24 Wisconsin.

Madison is a fun town, Wisconsin is a fine school, but the Badgers, God bless 'em, are about to get wrecked this season. If you're looking for blame or reason, just take a gander at their schedule, chalk it up to karma, and come back in 2017.
Before we get to the part about the players, who will most certainly go out and try their darnedest to make some noise in the Big Ten West, just know Wisconsin opens with LSU, has two weeks to score wins against Akron and Georgia State, then has to consecutively play Ohio State, Michigan State, Michigan, and Iowa to open conference play. That's a brutal way to open a season, especially with a new quarterback and defensive coordinator. Don't feel too bad for Badgers fans, though. These are the people who threw snowballs at their volunteer cheerleaders, so they can eat it.