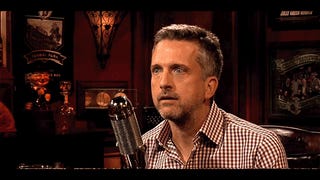 ESPN sent out a memo today reminding everyone that employees' personal Twitter feeds are to be used "to serve ESPN sanctioned efforts." They're not to be used as a way to settle scores with critics and colleagues. Writes ESPN VP Laurie Orlando:
We continue to be in the midst of a very busy time here, with game and studio coverage around very high profile events. As we move forward, PLEASE be mindful of the guidelines below, in particular, the item highlighted in yellow. In some situations, we've not shown the professionalism this item requires. We are better than that.
That item in yellow from guidelines?
Steer clear of engaging in dialogue that defends your work against those who challenge it and do not engage in media criticism or disparage colleagues or competitors.
Hmm, who might she be talking about? (Actually, in all seriousness, did something else happen more recently that we're just missing?)