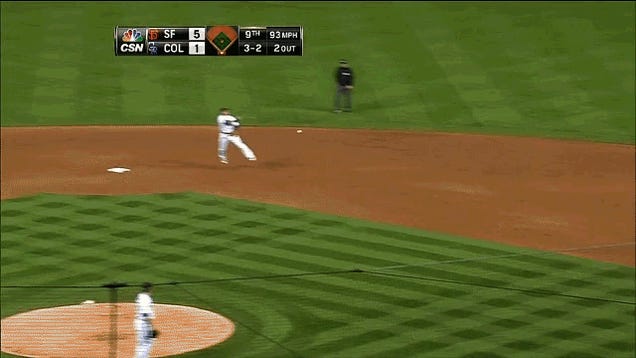 The Giants had a four-run lead in the top of the ninth, which makes it all the more frustrating that reliever Santiago Casilla hurt himself while trying to get a useless infield single.
For some reason, Casilla tried to beat out the throw to first. He didn't, instead tripping over himself and hurting his right leg. Casilla had to be carried off of the field, and his unnecessary hustle could send him to the DL.
Right hamstring for Casilla, MRI tomorrow. Likely to DL tomorrow, Bochy said. He's talking to Sabean about roster now.

— Alex Pavlovic (@AlexPavlovic) May 22, 2014
San Francisco manager Bruce Bochy said he didn't urge Casilla to give 100%, and actually told the pitcher not to swing at all in his plate appearance.
Bochy told Casilla not to swing. "It was a shock he was running like that ... I don't know what got into him."

— Alex Pavlovic (@AlexPavlovic) May 22, 2014
Bochy also said he would tell all his pitchers to jog to first base from now on.
[MLB]