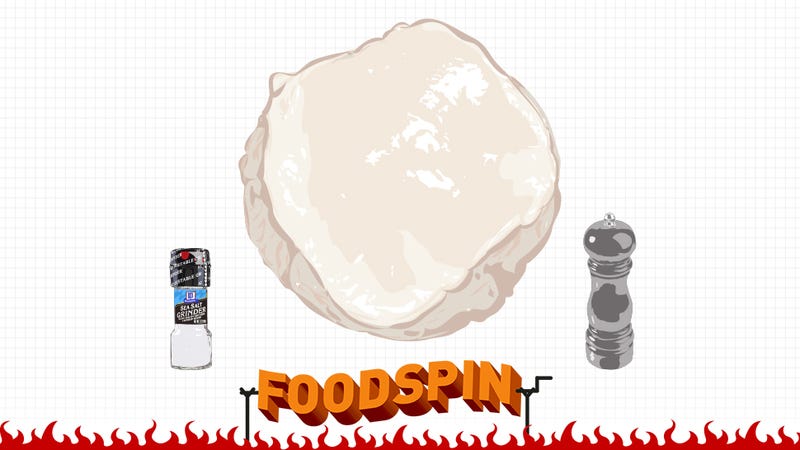 Step one is hiring a sinister shifty-eyed fellow with a pencil mustache to remove the bacon from your refrigerator and hide it somewhere in your home where you cannot find it. OK, so he does not have to have a pencil mustache. But it will be awesomer if he does.
Bacon and "Bold Flavors" stand astride our food landscape like twin colossus...es? Colossi? Coloradans?—point is, everything is Bacon and "Bold Flavors" these days, goddammit, and many things are both Bacon and "Bold Flavors" at the same time. Which, hey, this is understandable, if unfortunate: Bacon is very tasty, after all, and making foods taste bold is much easier than discerning and coaxing to clearest expression what makes them taste good, particularly for a people as distrustful of Things That Are Good as we cultural descendants of the Puritans. Who can tell from good? Or, more precisely, who has time and energy and attentional bandwidth to pursue good, when for half the effort and a tenth the time you can just drown your foodstuffs in garlic salt and bacon and condensed herb oil and Uncle Chuck's Signature XXXtreme Chipotle-Vodka White Truffle Rémoulade® and make them taste a lot?
This, dear friends, is how we came to be where we are now, where all the foods, even the friggin' desserts, taste like bacon and adobo sauce and balsamic vinegar. This is how we came to inhabit a world in which a frosted dudebro chow-clown whose range of human expression is limited entirely to the varying altitudes at which he aims his finger-guns can serve us sashimi—that great and perfect totem of simplicity and directness—beneath something called Donkey Sauce in a fucking taco. This, in short, is a pretty lousy place to be.
And no single foodstuff is more poorly served, more unjustly burdened, by this lousy spot than the sea scallop, which scarcely can be found anymore except where it is wrapped in a pound of bacon, skewered like an Ottoman in Wallachia, and grilled mercilessly, probably also like an Ottoman in Wallachia, so that it tastes like bacon and bold grilled flavors brah! and nothing else. Our zeal for baconating every last corner of the food landscape has rendered the poor sea scallop—so mild and subtle, so delicate and delicious, so friggin' expensive—a mere delivery vehicle for the same goddamn smoky pork we're already getting with every other ingestible we consume.
Which is frankly absurd, not least because, if all you're looking for is something pale, mild-flavored, and proteinaceous to chaperone bacon to your stomach without making a big fuss about it, an over-easy egg will do the same job for a fraction of the price—but also and more importantly because, dammit, the sea scallop doesn't need bacon. In fact, the sea scallop is better without bacon. Think of the sea scallop as the food equivalent of an interesting and attractive person with fascinating stories to tell of a life well and richly lived; a bacon-wrapped scallop is that same person, trying to tell you those stories during a fucking Nickelback concert.
Listen. Sea scallops are delicious, and they are delicious entirely by themselves. The great, tragic irony of the ubiquitous bacon-wrapped sea scallop is that, truthfully, a fresh sea scallop needs less from you—less accompaniment, less adornment, less cooking—than damn near anything else you can prepare in your kitchen in order to be a perfect, perfectly satisfying food. So. Don't wrap it in bacon. Don't marinate it in adobo sauce or glaze it with balsamic vinegar or stick it in a fucking taco shell. Just sear it and eat it.
Literally right this instant. They're in season! Let's get started.
---
So your home's supply of bacon is secreted away somewhere, safe and sound and steadily putrefying in the warmth. Great. Now, acquire sea scallops. You'll want, say, somewhere between three and six sea scallops per person, depending on their size and your appetite for things that are good. Unlike with some other varieties of seafood, bigger scallops will serve you better here; they won't overcook as easily, and they'll be more satisfying to eat.