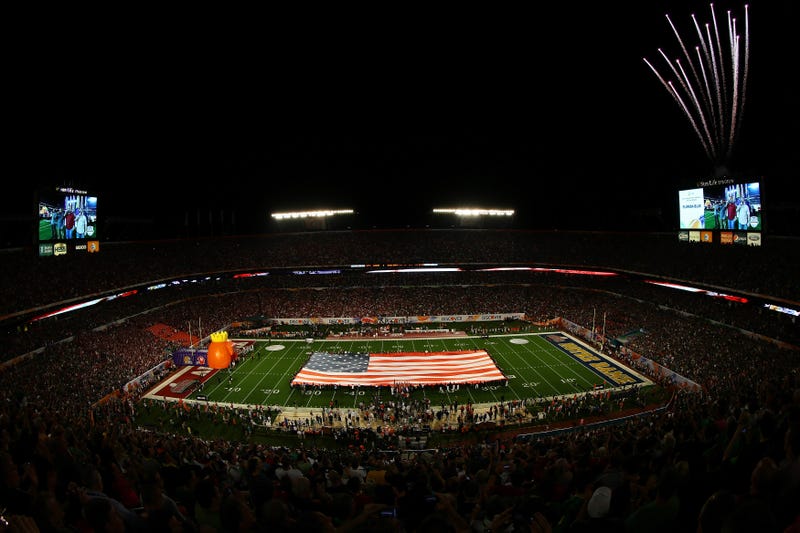 Let me start by apologizing. Because of my own involvement in the Ed O'Bannon case, and because of past situations in which the NCAA has misquoted my own personal statements as if they represent the official opinions of the plaintiffs in the case, I can't be quite as analytical here as I might like, especially since the NCAA has already announced it will appeal the decision. But I think a few thoughts are in order.
Factually, the opinion handed down Friday strikes a blow against the primary defenses on which the NCAA has relied for decades. The first is that the public would stop watching college football and basketball if athletes were to be paid more than the current scholarship maximum—or, as the NCAA has begun to accept in the last decade, the slightly higher full cost of attendance—for their athletic skill. U.S. District Judge Claudia Wilken understood the problems in the survey on which the NCAA relied and agreed that other than that, all the NCAA had offered up were assertions by witnesses that were contradicted when those same witnesses explained that fans love the game, the pageantry, the affiliation with their alma mater, winning, etc:
Thus, the Court finds that the NCAA's restrictions on student-athlete compensation are not the driving force behind consumer demand for FBS football and Division I basketball-related products. Rather, the evidence presented at trial suggests that consumers are interested in college sports for other reasons.
This is a powerful rejection of the core (and never tested) NCAA assertion that "amateurism" drives public demand. This ruling, if it stands, says that "amateurism" as a philosophy is simply price fixing with better PR.
Second, Judge Wilken also rejected the competitive-balance defense, an argument the folks at the NCAA have repeatedly failed to make successfully. They tried in Board of Regents v. NCAA and got shot down; they tried in Law v. NCAA and got shot down; and they tried here and got shot down. Unlike those other cases, here the NCAA had to make a full case for their claim, and they foundered on the fact that for decades, economists have searched in vain for a competitive-balance benefit from the NCAA's price-fixing. It's hard to prove something is true in the face of a (rare) scholarly consensus that it is false.