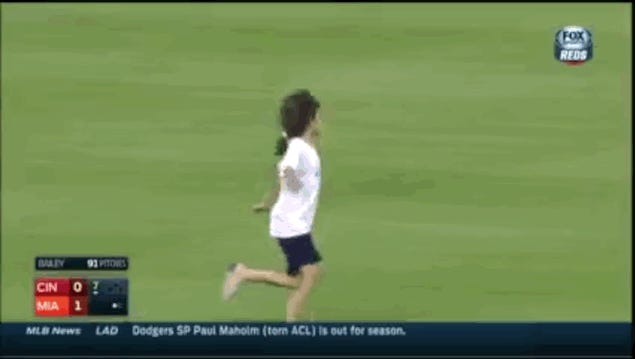 Who cares about the Reds and Marlins? Not this girl. She's prancing around the field without a care in the world.
Stadium security eventually corralled the kid so Saturday night's game could proceed. Weak. Let her live.
Wait. I am so confused. A little kid on the field @MarlinsPark? Where are your parents?!?! #Marlins #Reds pic.twitter.com/NQjiDgI4zJ

— Christina De Nicola (@CDeNicola13) August 3, 2014
You can watch game video of the girl's field invasion here.
H/t to Stuff's Happening