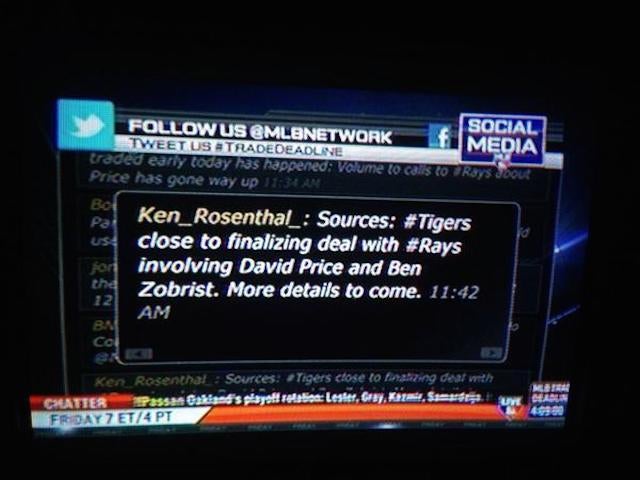 A fake Ken Rosenthal Twitter account somehow made his way onto MLB Network's trade deadline coverage this morning, reporting a fake David Price trade. Note that extra underscore at the end of the Twitter handle. Ken would never use two underscores!
Rosenthal quickly let everyone know that he was the one true Ken Rosenthal, and to block any other imitators and haters.
This is a fake. Block him. RT @Ken_Rosenthal_: Sources: #Tigers close to finalizing deal with #Rays involving David Price and Ben Zobrist.

— Ken Rosenthal (@Ken_Rosenthal) July 31, 2014
He also cracked a joke about the mixup when he went on air.
Top photo via @PFJakeMurdock