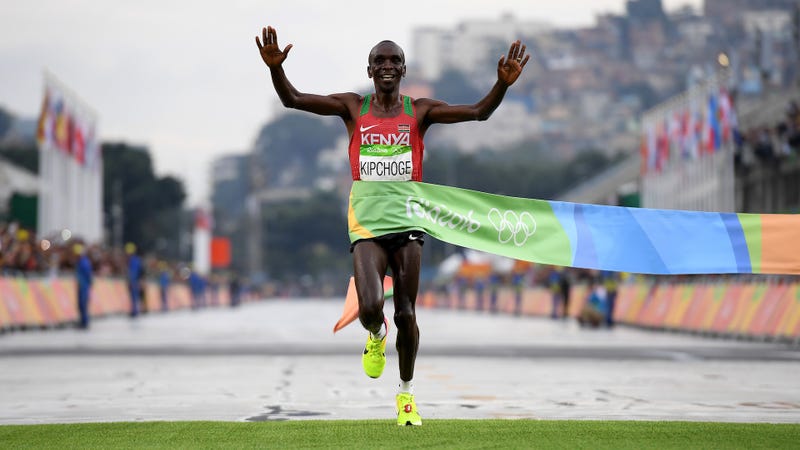 In a brilliant height-of-the-Christmas-sales-season marketing move, Nike announced via two breathless press releases, in Runner's World and Wired, that they are entering the sub two-hour marathon game.

Just so I knew this is legitimately Nike and not some knock-off company trying to sell a bunch o' merch while the jingle is still jangling, Rodale (the publisher of Runner's World) public relations associate manager Lauren Gann let me in on this insider bit: "Note: RW and only one other media outlet were extended this exclusive offer and have both agreed to keep certain details confidential." A tightly controlled message lacking in certain details—that's Nike alright!
Lately I've been flapping my trap about Yannis Pitsiladis and his Sub2 Project, which also seeks to break the two-hour barrier in the marathon. Nike, who cleverly named their project Breaking2, one-upped the other guys by fielding a 20-person team (to Pitsiladis's 10-scientist team) and declaring they'll make some guy cover 26.2 miles in less than two hours in 2017 rather than the 2019 deadline Pitsiladis had set. And just in case anyone thinks Nike is a johnny-come-lately to the sub-two-hour quest, Wired reports, "the company has been working on this project in earnest since June 2014," which is also when Pitsiladis and company embarked. Nike just didn't want to tell anyone about it, until now.