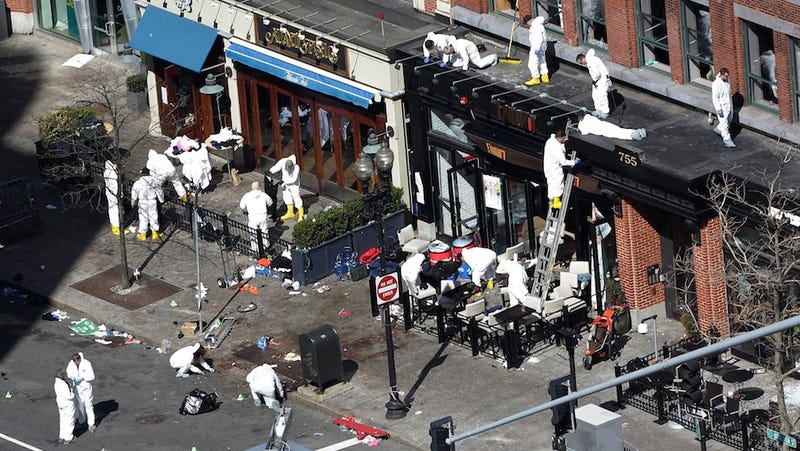 CNN has reported that investigators believe they've identified a possible suspect in the Boston Marathon bombings, based off of video footage of someone leaving a bag at the site of the second explosion. Note, 6 p.m.: This turned into an all-time media shitshow. These were our chronological updates as it played it.
It's not a surprise, considering this one one of the most photographed and filmed attacks in history, but police have apparently identified someone based on surveillance footage from the Lord & Taylor across the street from the second bomb. TV news footage was also used.
The package dropped by the subject supposedly resembles the fragments discovered by investigators, and leaked earlier today. These forensics are presumably more advanced than the internet's crowd-sourced "find everyone with a backpack" search.