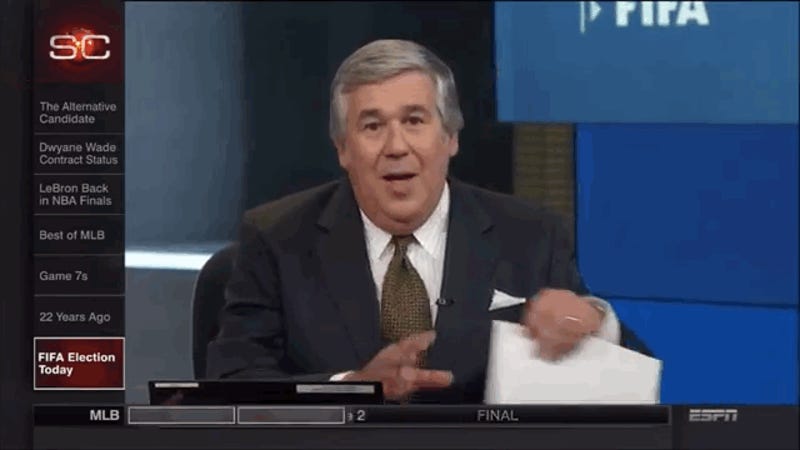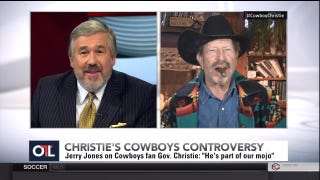 Today's episode of Outside the Lines got very awkward thanks to the presence of country singer and gadfly Kinky Friedman. While participating in a panel discussion about Jerry Jones and Chris Christie's blossoming bromance, Friedman went straight for the gay jokes.
Outside the Lines is supposed to be the safe haven from all the bullshit. Bob Ley likes to call the show the Switzerland of ESPN. It's the thinking man's sports program—Bristol's answer to NewsHour. Sonorous reporters intoning Serious News. An air of calm, cool reflection about the issues of the day. Even on Monday,…
It's time once again for Adventures in Photography, with ESPN's Bob Ley, live from the USMNT world cup qualifier in Honduras.
AJ Daulerio's Cultural Oddsmaker runs every Friday. Email him to tell him what you think.