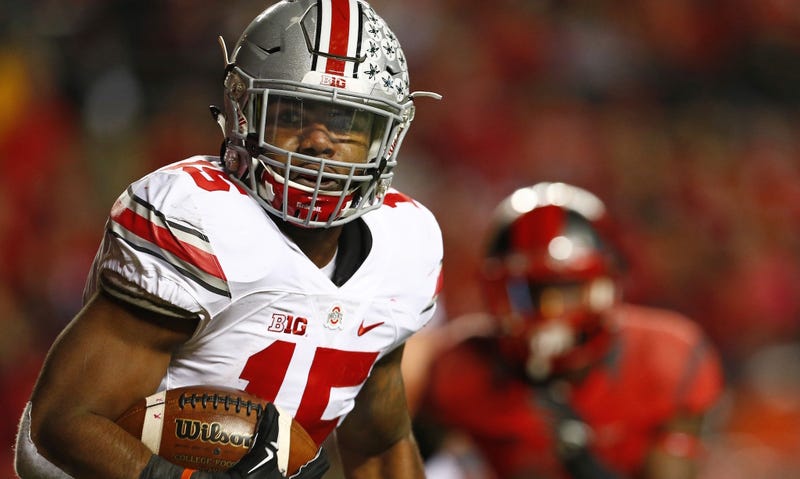 So Ohio State really melted down fast, huh? After coming into the day looking like a likely playoff participant, against a hobbled Michigan State team, the Buckeyes shit the bed and let the Spartans hang 10 up on them in the fourth quarter to storm back and win. After the game it got worse, as Ezekiel Elliott was…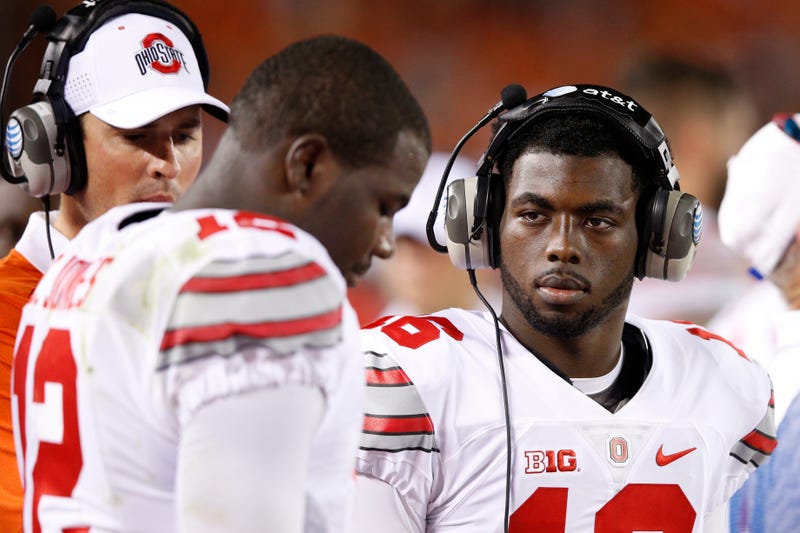 The only meaningful bit of pregame intrigue surrounding Ohio State's season opener against Virginia Tech was the question of who would be the Buckeyes' starting quarterback. With Braxton Miller moving to receiver, the choice was down to J.T. Barrett and Cardale Jones, and both were kept in the dark just as long as we…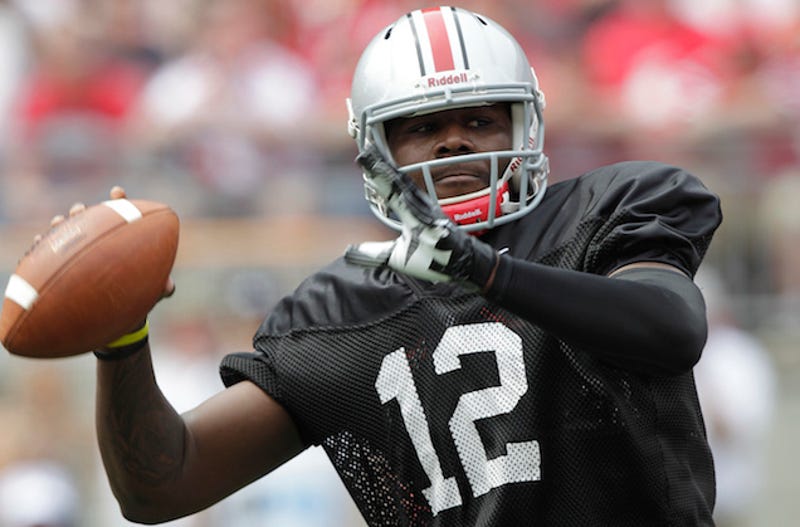 Ohio State quarterback Cardale Jones speaks his mind on Twitter—that's how everyone learned that he didn't join the Buckeyes' program to "play SCHOOL"—so today, he talked about something that wasn't football. Some lout named Dan told Jones to stay in his lane, and ended up getting the business.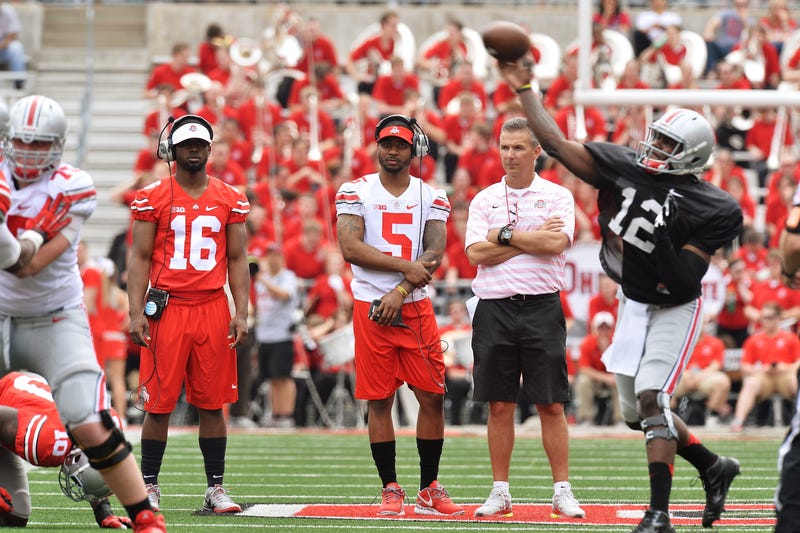 With Braxton Miller announcing his to return to Ohio State, the Buckeyes now have three of college football's best-available quarterbacks—Miller, J.T. Barrett, and Cardale Jones—all with big-game experience and all finally healthy. Now, the question that has been looming since their national championship can finally…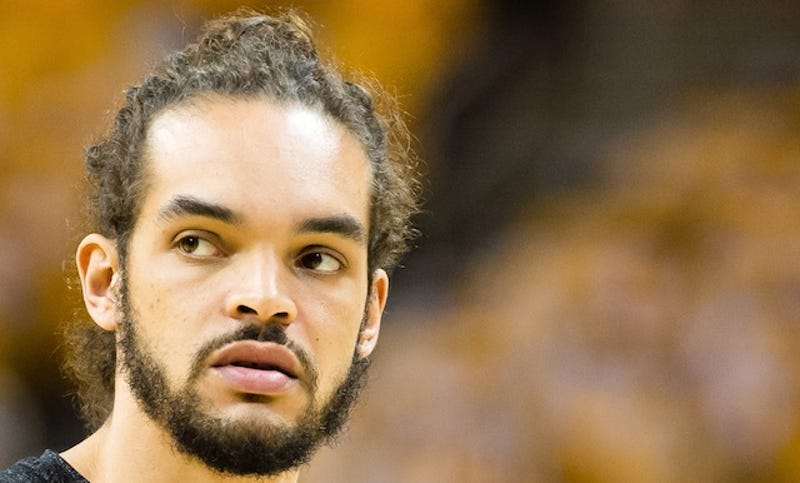 During a break in last night's playoff game between the Cavs and Bulls, Ohio State quarterback Cardale Jones and other players from the national champion Buckeyes were introduced and cheered on the court. Of course, this harmless event led to Jones getting into a beef with Bulls center Joakim Noah, because if there's…
Back in January, Ohio State quarterback Cardale Jones visited some kids at the hospital. One of the kids unwisely hopped on the sticks like Jones was going to take it easy on him in the NCAA football video game. Jones did not take it easy, and beat the kid by a reported score of 91-35. Now, more than a month later,…
Ohio State quarterback Cardale Jones, who won us over long before he ascended from a third-stringer to a national champion, announced today that he will return to the Buckeyes next season.
ESPN obviously has a number of graphics and stories ready so that no matter how tonight's national title game proceeds, they'll be ready with the instant analysis. If Ohio State loses and substitute QB Cardale Jones plays poorly—which doesn't look likely, given how well Jones is doing—ESPN will focus on his…
Thanks to the Daily Dot, we've stumbled upon what appears to be Cardale Jones's new Twitter account. You may recall that Jones, the third-string quarterback for the Ohio State Buckeyes, deleted his original account after sending out this hilarious tweet. Jones's new account, however, is full of uplifting, pro-school…