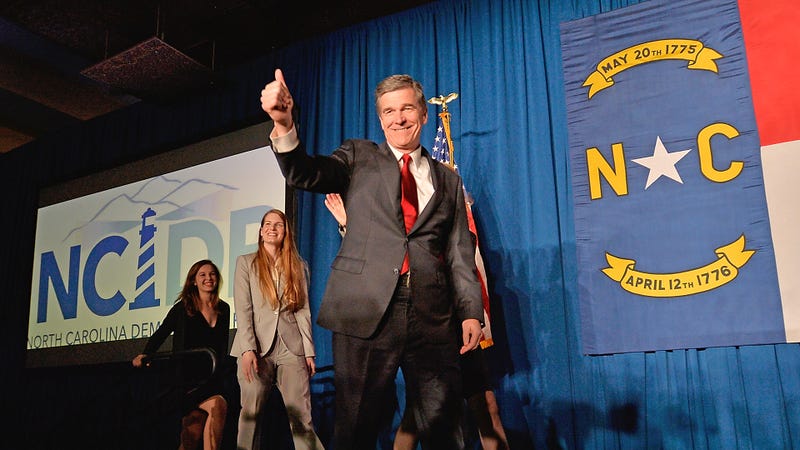 North Carolina state Senate leader Phil Berger says his fellow Republican legislators have struck a deal with governor Roy Cooper to repeal House Bill 2 hours before an NCAA deadline that would have eliminated all scheduled NCAA championship events in that state until the year 2022.
Colleen Dominguez has settled her gender and age discrimination lawsuit against Fox Sports 1, Deadspin has learned. On Jan. 20, attorneys for both the reporter and her former employer filed a joint motion in U.S. District Court for the Central District of California, asking for the case to be dismissed.

This past December, Colleen Dominguez filed an age and gender discrimination lawsuit against Fox Sports 1. In the complaint, Dominguez, who came to the network in 2014 as a sideline and features reporter after a long run at ESPN, alleged that all the choice assignments were given to younger reporters, most notably…
Texans owner Bob McNair donated $10,000 to Campaign for Houston, a PAC that opposes an ordinance that intends to protect Houstonians from discrimination. (The opposition has mostly been from those opposed to giving protections to gay and transgender residents.) After receiving backlash for backing the group, McNair is…
Three former women's coaches at the University of Minnesota Duluth sued the state's university system in federal court today, all saying they were victims of discrimination while working for the university. In the lawsuit, each woman outlines her own story and the various ways in which she was harassed, excluded, and…
The summer of Justice Clarence Thomas making sports references in opinions from which his fellow justices run screaming continued yesterday with his dissent in a Texas case regarding housing discrimination. In this case, Thomas brought up the NBA and the fact that it is a predominantly black league. If you're…
Russia's anti-gay laws have been a major focus in the lead-up to the Olympic Winter Games in Sochi, and during his address at today's opening ceremony IOC president Thomas Bach made a strong statement against "any form of discrimination" and in favor of tolerance. Viewers worldwide heard the statement; NBC viewers in…
Fox Sports 1 (and 2) launched Saturday to the media world's rapt attention. It did so despite one major division of Fox Sports coming under fire in the courtroom, with multiple lawsuits alleging discrimination in the company's music department.