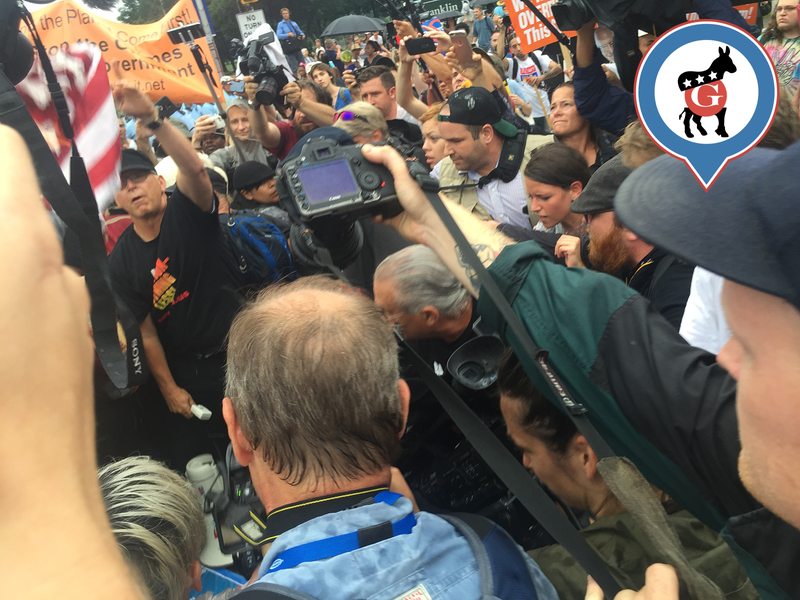 PHILADELPHIA—On Thursday evening, surrounded by a throng of reporters with cameras and soggy from the light rain, Joey Johnson performed the same trick he's been performing for three decades. From a few rows back, it was briefly possible to see the flame that was licking the American flag he held in his hand, but the…
This is an incredible night to be absolutely anyone other than Donald Trump. Let the owns continue.
The Revolutionary Communist Party and First Amendment pioneer Gregory Johnson staged a flag burning outside the Democratic National Convention today, only to find a Philadelphia Eagles fan taking objection to their attempt at free-speech fulmination.