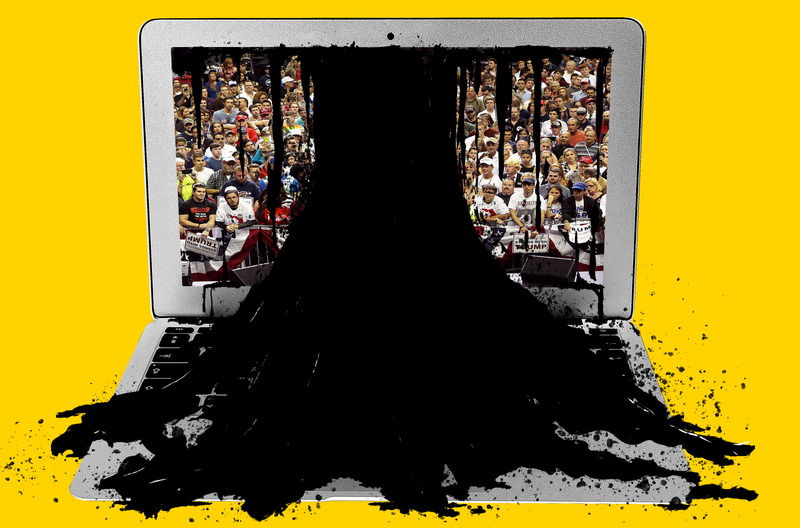 Donald Trump is about to be president, a white nationalist is whispering in his ear, and Jeff "The Ku Klux Klan Is Alright By Me" Sessions will soon be our attorney general. We are entering a golden age for racists in America. And according to my inbox, these assholes know it.

Here is a remarkable bit from the recently WikiLeaked emails of John Podesta, chairman of Hillary Clinton's presidential campaign. If it doesn't quite reveal some nefarious master plan for technoligarch world domination, it at least provides an opportunity to goggle at some extremely dumb campaign stooges.

Buried within the Podesta email leaks is an extremely emotional ongoing debate about email etiquette. Specifically, what to do when it comes to subject lines. The email subject line, in theory, contains an overview of what's inside. But in the modern day of infinitely long and amorphous chains, that isn't always the…
This afternoon, Wikileaks released over 2,000 emails involving Hillary Clinton's campaign chairman John Podesta. (He was the chief of staff for Bill Clinton from 1998 to 2001 and runs the Podesta Group, a ghoulish D.C. lobbying firm.) The most interesting nugget to surface thus far in the emails is a series of…
This morning, we brought you Steph Curry's turnaround thunderbolt against the Phoenix Suns. It was a great shot, but according to this reader who emailed me 20 minutes after our article was published, it was actually extremely problematic and we should stop covering him. Also, I am like 90 percent sure he is trying to…
In Monday's writeup of Canada's baseball team defeating the United States in the Pan American Games, I made some jokes at the expense of the gold-medal winners. Specifically, I said they suck and probably smell like maple syrup. Tuesday, I followed up with a recap of Canada's gold in women's basketball, in which I…
We get many tips every day. (By the way, email us at tips@deadspin.com!) Some of these are dead ends; others are not. A few weeks ago, someone emailed us with a weird story involving pictures of nude celebrities that, without going into it in detail, sounded and sounds like total bullshit. But then there was today's…
Consider this your latest reminder that lacrosse is the worst. What follows is an email exchange, forwarded to us by a tipster, that took place between an angry lacrosse coach, one of his players, and that player's parents. It begins with the player telling his coach that he won't be able to attend a practice or game.…
Gisele emailed some people about the Super Bowl, which her husband is playing in. One of those people forwarded it to the Post, which is how we got to where we are today. In a "disgustingly sappy email" (EXCLUSIVE//MUST CREDIT NEW YORK POST), Bundchen asked for some positive thoughts to be sent "Tommy's" way.
From time to time, you gamble, and we write about it in a column called Bad Beats. Of course, there are no Bad Beats without your Bad Beats, so please, we beg you, send us any gambling stories you normally consider appropriate only for the company of drunken assholes.