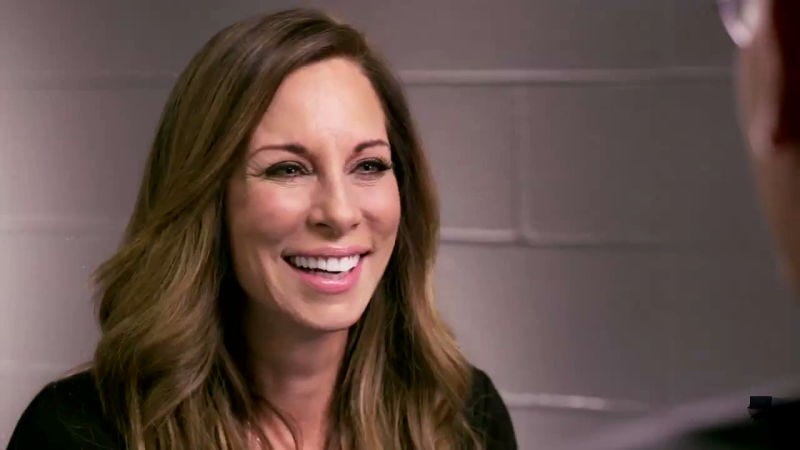 Fox Sports 1 relaunched Fox Sports Live tonight in hopes a revamped format might spark the highlight show's inexplicably bad ratings. What we got instead was hosts Jay Onrait and Dan O'Toole in a miniscule studio repeatedly mocking the previous incarnation's failures with their signature brand of Canadian, um, humour.
Somewhere along the line, Fox realized that Fox Sports 1 can't (and maybe shouldn't) compete with ESPN at its own game, and instead decided to court that silent-but-significant minority of sports fans: reactionary, regressive, and crypto- and not-so-crypto-racist. For a hundred years or more, this was the group sports…
The only regular racing coverage ESPN still hosts are NHRA drag races. ESPN occasionally brands ABC motorsports broadcasts, and they host the X Games, too, but as far as normal racing season content goes, NHRA is all they've got. That will no longer be the case next year, as NHRA goes to Fox Sports 1.

Above, Donovan McNabb, Andy Roddick, and Gary Payton discuss Ichiro's legacy and—I don't even know. This is such a mess. Roddick can barely speak. McNabb is really into doubles? I'm not convinced they know who Ichiro is. Everyone had a stat or fact or two to memorize and they can't pull that off. Fox should make this…
Past the public rhetoric about jockularity and fun and providing an alternative to the tweedy intellectualism of ESPN (no really), Fox Sports 1's strategy is simple and sensible: air sports people want to watch. You're not going to conquer America with Champions League soccer, Major League Baseball, NASCAR, U.S Open…