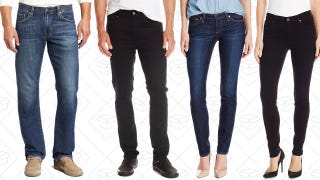 You need jeans. Everyone needs jeans. Right now, get some from premium brands like 7 For All Mankind, Hudson, Joe's Jeans, AG Adriano Goldschmied, and more for a lot less during Amazon's one-day sale. The best part is that these pricey premium brands are mostly marked down to under $100.

There could only be one champion in the Levi's civil war, and the 511 Commuters slipped past the competition to take the title of your favorite men's jeans.
With four of the top five picks, Levi's dominated our men's jeans nominations, but it's time to button up the single best pair. Check out the finalists below, and don't forget to vote at the bottom of the post.

Real. Comfortable. Jeans. just got Really. Marked. Down. Lasso some western influence into your wardrobe with Amazon's Gold Box full of Wrangler jeans, cowboy boots, and more. But this is a one-day-only thing, so don't think about just moseying on over because these prices will be put out to pasture at the end of the…
The sky's the limit when it comes to denim pricing, but quality seldom follows suit. Mott and Bow is set on delivering the best denim at reasonable prices, which get even more reasonable with our exclusive 30% discount. Use code KINJA.

Time for your weekly edition of the Deadspin Funbag. Got something on your mind? Email the Funbag. Today, we're covering potluck weddings, uniforms, baseball coaches, boogers, and more.
Things have been exceedingly tense between New York mayor Bill de Blasio and the New York City Police Department following the shooting deaths of Officers Wenjian Liu and Rafael Ramos. After Liu's funeral Sunday, that controversy extended to de Blasio's wife, Chirlane McCray, who NYPD officers accused of wearing…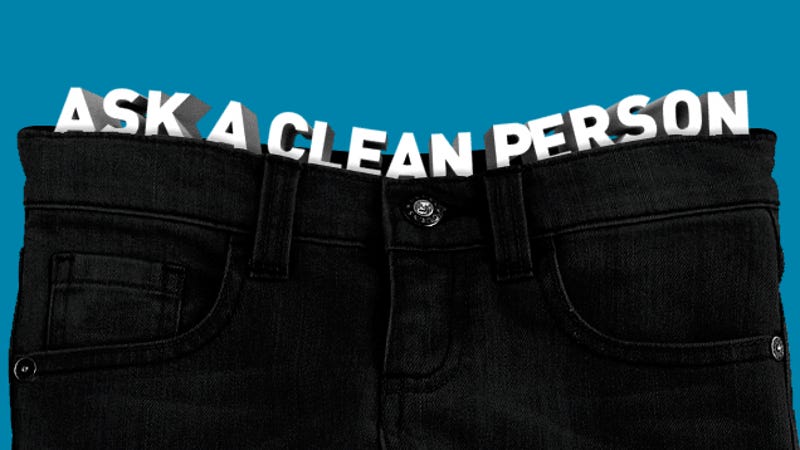 Jolie Kerr is a cleaning expert and advice columnist. She'll be here periodically to answer your filthiest questions.