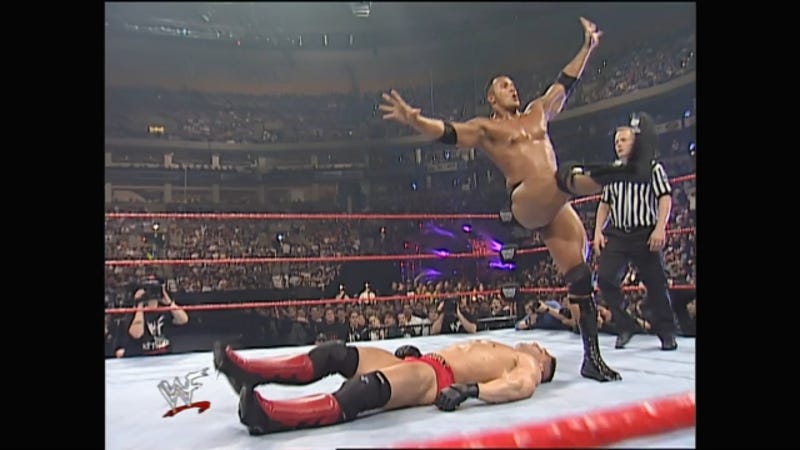 After Al Horford's ejection for dropping The People's Elbow on Matthew Dellavedova last night, it was only a matter of time before we compiled every angle of Horford's move and mixed it in with some vintage footage of The Rock. And, yes, there's the usual presence of "J.R." Jim Ross in there too.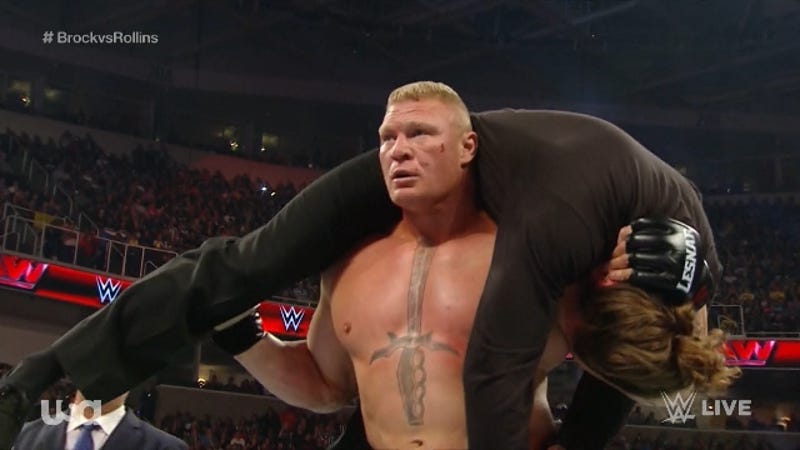 Brock Lesnar, fresh off a commitment to WWE that earned breaking news attention on ESPN, was denied a title rematch on tonight's WWE Raw. It sent the former UFC fighter into a rampage that left announcers, bystanders and even "cameramen" in a wake of destruction. Since Raw announcer Michael Cole was one of those who…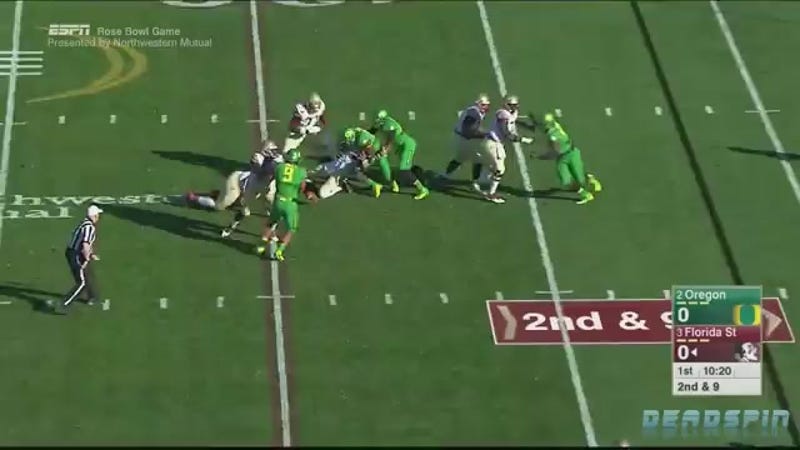 Atlanta beat Tampa Bay 56-14 tonight in a rout one might charitably call a "slobberknocker." As befitting any time a team gets truly embarrassed on the field of play, we've taken great calls from wrestling legend Jim Ross and applied them to tonight's highlights. Take it away, J.R.!
Ukrainian protestors toppled a statue of Lenin in Kiev today. Here is wrestling legend Jim Ross calling that historic moment. How many other statues of Lenin remain in the world, anyway?