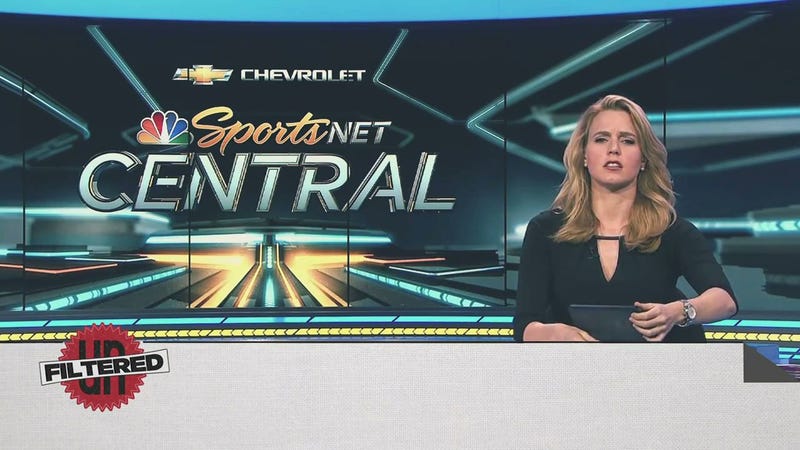 Comcast SportsNet New England reporter Jessica Moran resigned from the network after seven years on the job, she confirmed to the Boston Globe's Mark Shanahan Friday. Shanahan cited rumors that alleged a relationship between Moran and Red Sox manager John Farrell was at the center of her sudden departure.

"It's extremely difficult to have any faith in the process that's being used," Red Sox manager John Farrell said of MLB's new replay review procedure, which went against Boston on consecutive days. "On the heels of yesterday, it's hard to have any faith in the system."
Billy from Lynn woke up this morning, presumably after a long night of celebrating the most unlikely of championships, and was so annoyed by John Farrell's moves in the postseason that he just had to call up WEEI to complain.
When Red Sox reliever Brandon Workman went out to bat against Trevor Rosenthal in the top of the ninth, it looked like a mistake. Your first thought was one of concern. Was Red Sox manager John Farrell locked in the bathroom? Was he perhaps trapped beneath a large object? When Workman, batting for the first time in…
We can probably start a countdown because this will likely be walked back shortly. That's usually what happens when a quote starts "I'm not trying to bash anybody by starting up crap..." and does not end in a period. It's the "but" that gets you.
John Farrell will be managing the Boston Red Sox next year and Mike Aviles (reportedly) will be an infielder for the Toronto Blue Jays. The decision to trade an actual professional athlete for a guy whose primary responsibility is to put professional athletes in a certain order for hitting purposes and then watch…