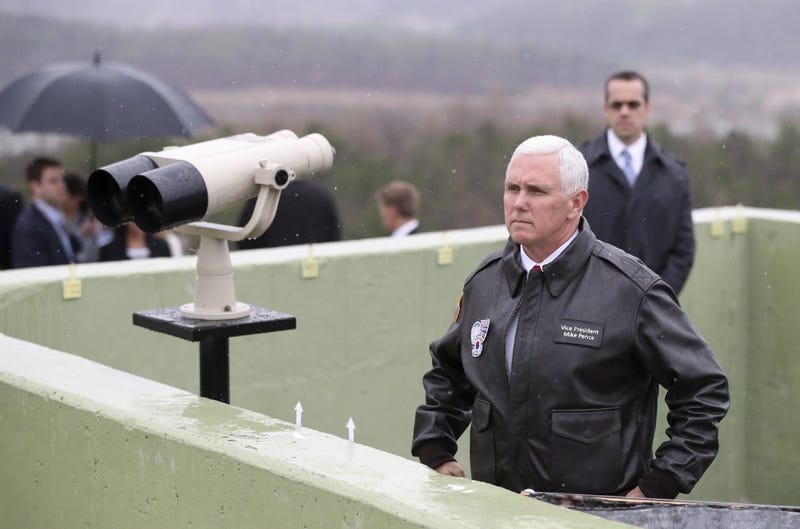 Say hello to our Elderly Lego Man Vice President, wearing his varsity Vice Presidenting jacket and standing, with an intensity reserved almost exclusively for constipation sufferers, near the Demilitarized Zone separating North and South Korea. Supposedly, Pence wasn't meant to go outside during his visit to the DMZ,…
Rolling Stone has a terrifying feature up today detailing how Mike Pence fumbled his way into the second highest office in the land. Although not nimble enough to remain popular even in conservative Indiana and too radical to get anything passed in the House of Representatives, Pence had the perfect amount of…
It'd be an understatement to say that Donald Trump isn't exactly prepared for the task at hand. And we already know that he "didn't want to jinx himself" with too much preparation pre-win. According to a source closely connected to the Trump transition team, though, the reality of the situation is worse than we might…
It would be an understatement to say that Donald Trump has had a bad night, but at this point, that's most nights. So instead, why don't we check in and see how our good friend Mike Pence is doing. Mike?

After Donald Trump's disaster of a debate performance last week, you'd think he'd be happy to get any sort of positive press at all. But according to multiple people citing sources close to the campaign—Donald Trump is furious at being outperformed by Mike Pence.
Tonight at 9 p.m., two men who are probably never going to be president will spend 90 minutes speaking to each other in firm yet respectful tones. I haven't been able to sleep in weeks.
Mike Pence, who will be spending the next three months paying for the grievous sins of a past life and also probably this one, forced his mother to hold a piece of chicken on a plane yesterday evening.