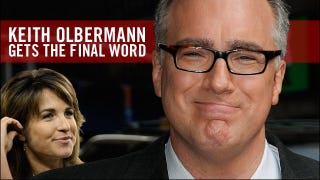 There was a very strange minute of television last week. After Ingram was drafted by New Orleans at No. 28 overall — the same position his father went in 1987 — Suzy Kolber presented/confronted the son with an email from the father.
So Joe Namath, heretofore known as The Guy Who Tries To Ruin A Perfectly Brilliant Moment With Talk Of Drinking "Problems," is out promoting his new book, "Namath," and during his "60 Minutes" interview this Sunday, he discusses the incident that, if nothing else, launched Kissing Suzy Kolber and made us once again…
This is Bob Whitfield, veteran left tackle for the New York Giants. According to his bio, he has five children, ages ranging from 19 to 5. He seems like an upstanding member of society. And when NJ.com asked him, apropos of nothing, "whose backfield would you like to see in motion?" he had quite an interesting response
Cowboys lineman Larry Allen went first in the strongest man portion of the Pro Bowl Skills Competition, and proceeded to bench press 225 pounds 43 consecutive times. I can't even fathom that. The closest anyone else came was 35, a mark achieved by LeCharles Bentley of the Saints and angry Steelers lineback Joey…

In case you forgot ... it's always worth remembering.