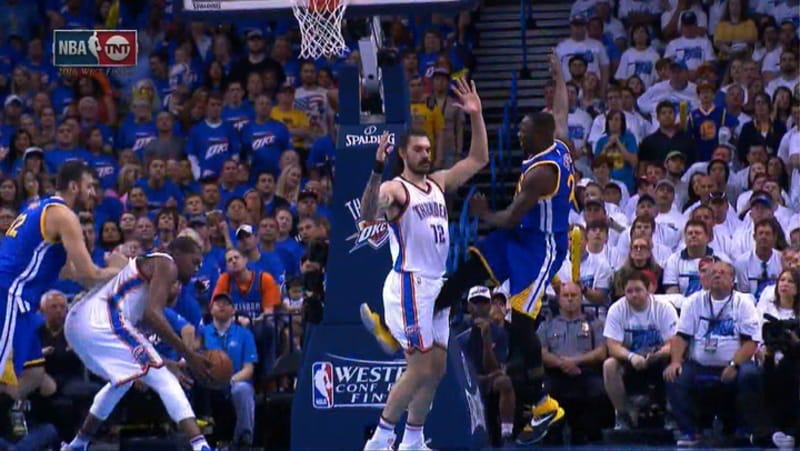 On his latest podcast, The Vertical's Adrian Wojnarowski revealed how Kevin Durant's former Thunder teammates felt about his relationship with Warriors nut-decimator Draymond Green, who had reportedly been recruiting Durant all last season.

Here's Woj:
I know Russell was bothered by—and some other teammates were too—of, like, there was some knowledge there that Draymond was in contact with Kevin all season long, and they're in a playoff series and I know there was some conversation around the Thunder team of, "Hey man, this guy kicked Steven Adams in the nuts twice in this series. And what are you doing hanging out with this guy? What's the relationship? We're trying to beat these guys."
I would like to draw your attention to Woj's assertion that Russell Westbrook and the rest of the Thunder were irked by Durant's relationship with Green because Green kicked Steven Adams in the nuts two damn times. As you think about that, consider the many times that Draymond Green's unslakable desire for whacking the testicles of other men has altered the course of NBA—and perhaps human—history.