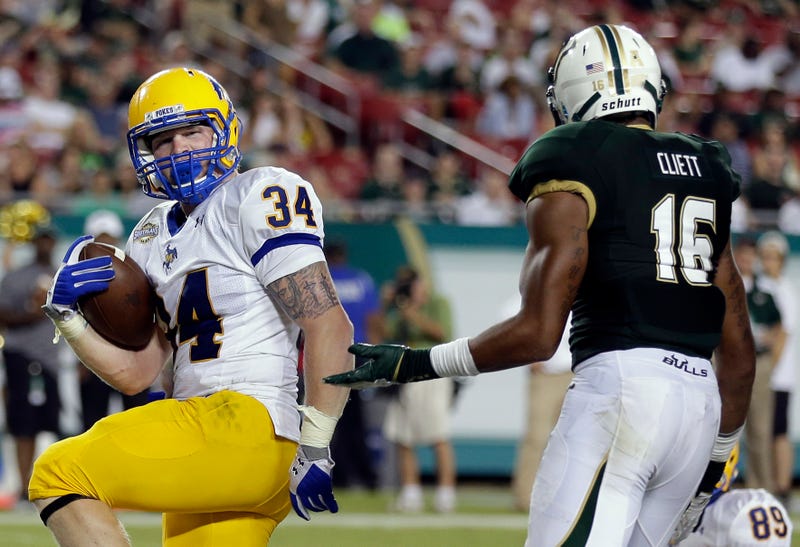 As the college football season kicked off, a few of the scheduled FCS cupcakes chose to not play their roles. In the span of three days, six FBS teams lost to their assumed inferior opponents.
It started Thursday night when Towson beat UConn, 33-18. Now, UConn's not exactly expected to do big things this season, but Towson ran for 200 yards and held their opponents to 290 yards of offense, making the Huskies look as sad as their old logo.
Friday night's FCS victory came when North Dakota State upended Kansas State 24-21 after scoring the game-winning touchdown with 28 seconds left. The Bison are back-to-back defending FCS champions, so the program's not a pushover, but this loss gives the Collin Klein-less Wildcats a terrible start to their season.