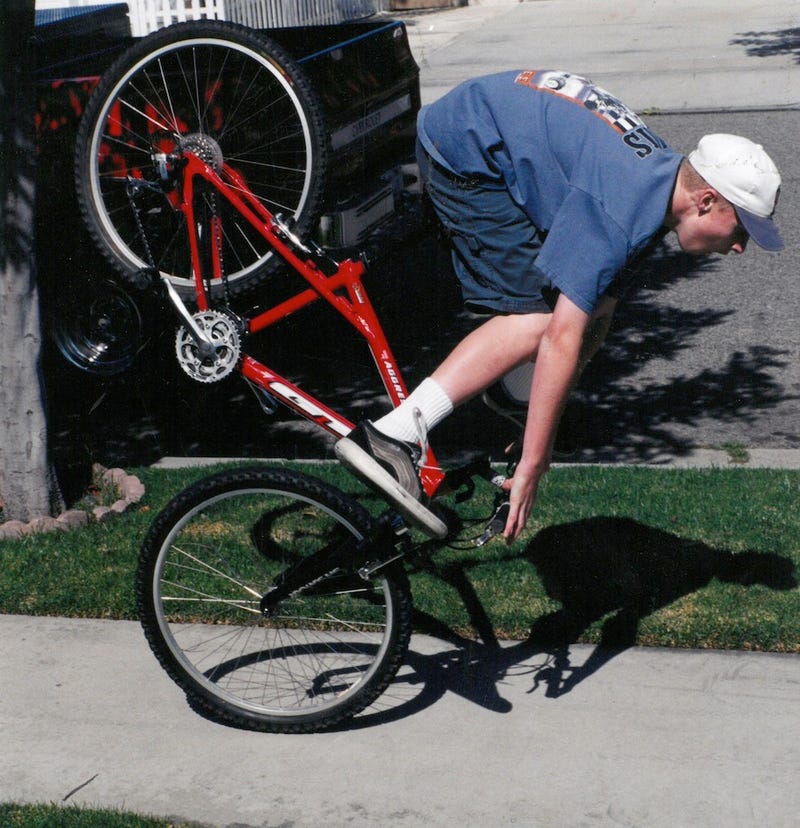 Put off by the cloying repetition of the Richard Deitsch-spurred Twitter craze of people sharing their triumphant moments, we asked readers for the opposite: a photo or video of the single Worst Moment of Your Life. You have led some miserable lives, and we're proud to share them with the world.
Please send your worst moments to tips@deadspin.com. On with your photos.
Above, reader Holly's shot of her brother's failed stoppie. "The 'Oh, Shit!' look on his face is my favorite part," she says.
From Christopher, with this cryptic notation:
The Worst Moment of Your Life- Robby "HJ" D. circa 2008 at Indiana University- "I need my daddy!"
Tim sends along this one, asking you to "note the date on which the photo was taken."
Zach Martin has already shared his story of nearly getting killed by a beanball, but I think it qualifies for our purposes.