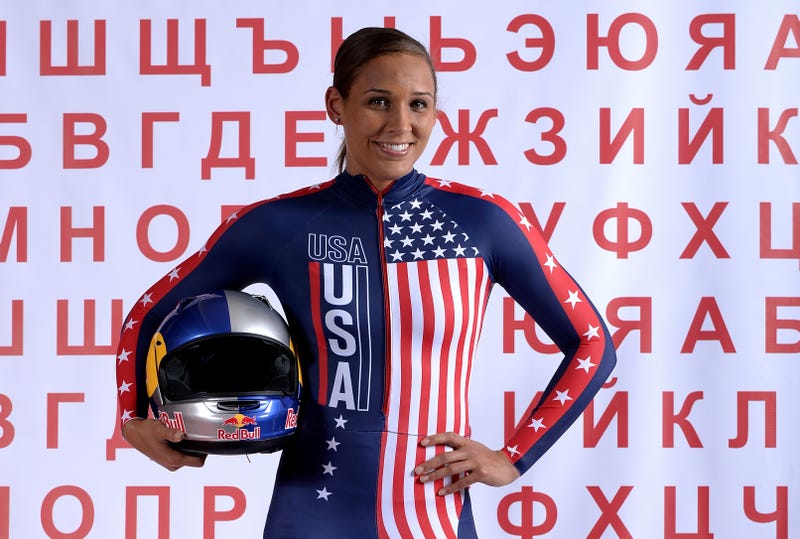 Earlier this week, to the surprise of many, Lolo Jones was named to the Olympic bobsled team, despite having only been in the sport for a few years. The teammates she beat out and many independent observers believe it's a conspiracy on the part of USA Bobsled and NBC. Jones is there not because she's the better athlete, they say, but because she's the most popular. But if so—so what?
Jones, who began dabbling in bobsled as a brakeman after the 2008 summer games and and was first named to the U.S. roster in 2012, beat out veterans Katie Eberling and Emily Azevedo for what amounted to the final spot for Sochi. Neither was happy. "I feel this year there was a certain agenda,"Eberling said. Added Azevedo:"I should have been working harder on gaining Twitter followers than gaining muscle mass."
Burn. Selena Roberts took it a step further, alleging that Jones's selection was a "conspiracy" directed by television executives to goose ratings. (NBC execs have called that notion "preposterous" and "ridiculous.")
The U.S. Bobsled and Skeleton Federation has vociferously defended Jones, stating that the decision was entirely numbers-based and that Jones gives the team the best chance to medal. Said CEO Darrin Steele:
"I haven't heard anyone making the argument about Lolo not being a better athlete right now, a better brakeman for the team. I don't think I've come across that one time. I've heard a lot about history and all that's nice. But who's going to provide the best results for the U.S. team in Sochi? That's the bottom line. And I'll have that debate with anyone who wants to have it."
That's the thing, though: it's impossible to do anything but debate. Unlike in past years, when the roster was decided solely by results, USA Bobsled has moved to a model where the team is chosen by committee. Many Olympic sports are moving in this direction, and it's caused an uproar each time—most notably in figure skating. Call it the Karolyi model, and at least in gymnastics, it appears to work. The best way to pick a team, proponents argue, is to look at the athletes' performances holistically, and not just at the most recent competitions.