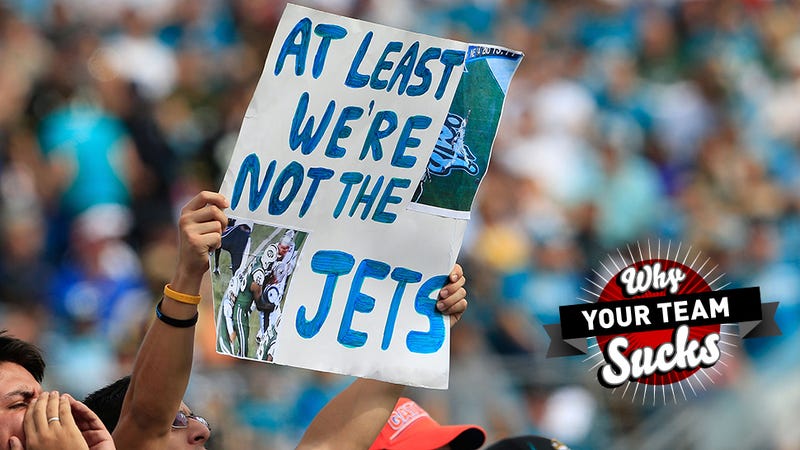 Some people are fans of the New York Jets. But many, many more people are NOT fans of the New York Jets. This 2013 Deadspin NFL team preview is for those in the latter group. Read all the 2013 NFL previews so far right here.
Your team: New York Buttfumbles
Your 2012 record: 6-10. LET'S DO IT AGAIN, EVERYBODY!
Your coach: Rex Ryan, who stopped enjoying this job roughly 15 months ago. The fat, swaggering, toe-licking Rex that was here at the turn of the decade has been replaced by a deflated balloon of a man, a man who lost his team ages ago and has already visibly lost his composure in postgame press conferences. It's only the third week of the preseason. This kind of complete systemic breakdown of a shitty team usually happens around November. For the Jets, it's been ongoing for the past 80 weeks. This is the only time the Jets will get a jump on the rest of the NFL.
Like the Panthers, the Jets saw fit to hire a new GM but keep their old miserable coach around. I will never understand the logic behind such gross inaction. This team was a train wreck last season—a train wreck that EVERY LIVING SOUL ON EARTH saw coming—and somehow, through a combination of laziness and cap mismanagement, they are in the EXACT same position as they were a year ago. In fact, they're worse.