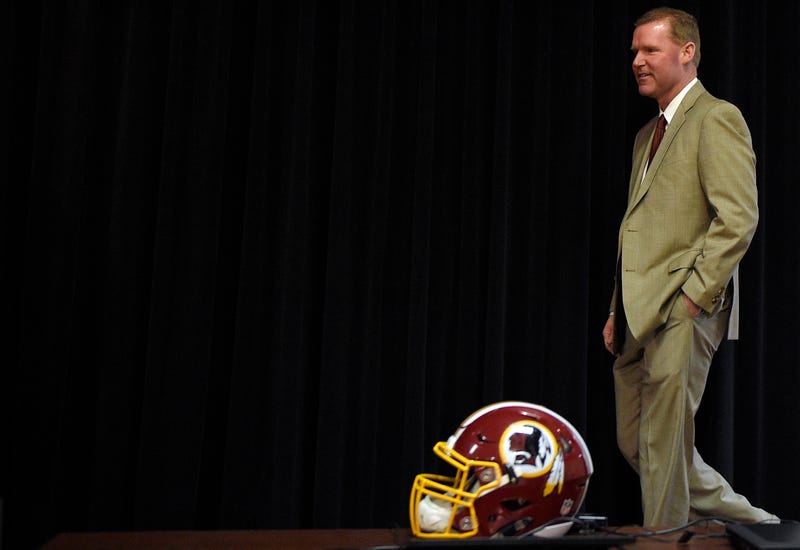 Yet again setting a new standard for franchise incompetence, the Washington football team has now been humiliated by Jessica McCloughan, wife of general manager Scot McCloughan, having to apologize for accusing an ESPN reporter of giving blow jobs for access.

Earlier today, Black Sports Online reported on a Twitter account that seemingly belonged to Jessica McCloughan. The account's tweets accused ESPN anchor Dianna Russini of trading sexual favors for information, and of being Scot McCloughan's "side piece." At least, that's what we think the accusations are, as they're kind of incoherent.
The circumstantial evidence that the account truly belonged to McCloughan was pretty strong, as far as these things go. Her son's account had tweeted at it, and so had the wife of another Washington employee, and it was deleted immediately after BSO's story went up. But Washington PR man Tony Wyllie— who has proven himself in the past to be both a dipshit and incompetent—called up both BSO and ProFootballTalk to tell them not only that the account was in no uncertain terms a fake, but that the team had contacted NFL security about the matter.